A CREATIVE CHILDCARE CONSULTING LEARNING EVENT
Calgary
Canada @ (CA)
Tel 2019-02-02
Categoria Events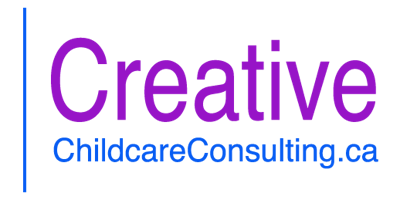 REGISTRATION IS NOW OPEN.  A CREATIVE CHILDCARE CONSULTING "LEARNING EVENT"  JOIN US IN A DAY OF COMMUNITY LEARNING AND ENGAGEMENT  "WHAT WE LEARN BECOMES A PART OF WHO WE ARE"  PRESENTED BY:  CREATIVE CHILDCARE CONSULTING  IN PARTNERSHIP WITH  THE FAMILY RESOURCE FACILITATION PROGRAM (FRFP) THE heartland Agency   SESSION OFFERING: EARLY LEARNING: INFANT, TODDLER AND PRESCHOOL Treasure Baskets and Heuristic Play (infants and toddlers)  What is heuristic play? What are treasure baskets? How does this style of learning positively impact infants and toddler development? Adults can easily observe the young child's thinking while interacting with these learning tools. Heuristic play emphasizes what infants and toddlers can do rather than what they are unable to do.  Creating Environments that Support Children`s Needs    Through hands-on interactive experiences participants will understand that the environment provides the foundation for the delivery of high quality, developmentally appropriate programs for children.
Comfortable, inviting places and spaces are necessary for healthy learning and development to occur, without a sense of comfort it is very difficult for adults and children to benefit from the experience. Participants will learn how to create environments that foster learning and success.  Connecting to Families (Building Relationships)  How do Early Learning programs create a welcoming atmosphere? A family centred approach based on collaboration and open communication, mutual respect and equality in relationships. Through hands-on activities and open discussion workshop participants will explore strategies that foster supportive relationships by building on family strengths.  All in A Day Of Play  Play helps children learn new skills, build self-confidence and develop healthy relationships.
An important component to any developmentally appropriate Early Learning program, what exactly does it mean to play and why is it so important for young children? What are the different types of play and what is the link between learning through play and social emotional development? This hands-on workshop will define the ELCC's role as facilitator and provide strategies to enhance children's play experiences.  Behaviour Management Strategies  Young children exhibit challenging behaviour for a variety of reasons. What triggers the behaviour? What skills does the child need? What responses maintain the challenging behaviour? And most importantly what is the purpose or function of the behaviour? This workshop looks at what may be the underlying cause to challenging behaviours and offers practical ideas and strategies.
A Place for Every Child: Inclusive Childcare Workshop participants will examine their core values and reflect on their current inclusionary philosophy and practices. They will explore strategies for including all children and establishing a good foundation.  Facilitators will guide participants through activities that will allow them to identify with their own ethical responsibilities and help them overcome barriers to inclusion. Sensory Fun Sensory activities provide children with a meaningful avenue for learning. Sensory tables or tubs rotated regularly with wondrous sensory materials are worthwhile investments for hours of learning, exploring and fun. This hands-on interactive workshop will explore why sensory play is important for children and will be introduced to many fun and stimulating activities to enhance sensory experiences in early learning environments.  OUT OF SCHOOL CARE (OOSC) Lead 4 Tomorrow is a fun engaging Leadership Program for school age children from Kindergarten to age 12.
The program meets the characteristic and SEL needs of all age groups by building upon previous learning and skills. L4T Leadership has 3 different levels of leadership that provides children with the opportunity to meet them where they are at as individuals. This program is a step by step guide on Educator, Child, Family and Community Engagement as well as implementation strategies. Leadership is about mutual respect and trust between children and adults.  It is about being part of a larger team to accomplish mutual goals that benefit children and the larger community.  This Professional Learning Opportunity meets all 6 Accreditation Standards. (It is recommended to register in Part 1 before engaging in 2-4) L4T: Leadership Part 1 This session will provide a generalization of the leadership program.
We will provide idea's for engaging children, staff, families and the community, reflect on the children attending your programs and provide a documentation processes that's quick, efficient and effective. L4T Leadership Part 2 Session 2 will look at development and how the different types of leadership opportunities we engage our children in build positive outcomes for the children and fully engages Educators in the process. L4T Leadership Part 3 Let's have some fun and plan out activities for your leadership program. Leadership is a great opportunity to use a Project- Based Learning framework. Join us in mapping out some fun projects. LEADERSHIP Professionalism Professionalism describes a certain type of behaviour in the workplace. It is based on our values, an understanding of our professional roles, and is evidenced by our behaviour. This workshop will challenge participants to define professionalism and guides them through a self-reflective process to critically appraise how their values and beliefs influence their professional understandings. Creating a Positive Work Environment Creating a positive work environment takes trust, faith, teamwork, and courage to move things forward. In order for your teams to be successful, the team leader and individual team members must know their respective roles. This workshop will enable participants to share ideas and explore strategies which foster positive work environments. Conflict Resolution Co-workers often spend more time with each other than they do with the people they have chosen to be in their lives. Just as family members don't always get along or even like each other, neither do employees.  In this workshop participants will learn critical conflict managing and problem-solving skills. Facilitators will introduce a collaborative problem solving approach to conflict resolution where parties work together to develop a win-win solution.   LEARNING EVENT SESSION SCHEDULE TIME SESSION FACILITATOR 9:00 TO 10:30 Treasure Baskets and Heuristic Play (infants and toddlers)  Sharon Ness Creating Environments that Support Children`s Needs  Lea Blust L4T: Leadership Part 1 Diane McKean Marjorie Cole Professionalism Traudi Kelm 10:30 to 10:45 Movement Break     10:45 to 12:15 Connecting to Families   Shannon Heinrich   All In A Day of Play (children learn through play) Tone Indbryn   L4T Leadership Part 2 Diane McKean Marjorie Cole Creating a Positive Work Environment Traudi Kelm Sharon Ness 12:15 TO 1:15   Lunch Break   Join us for a screening of "Voices of Children" in the cafeteria over the lunch break 1:15 to 2:45 Behaviour Management Strategies Lea Blust A Place for Every Child: Inclusive Childcare Marjorie Cole Sensory Fun Sharon Ness L4T Leadership Part 3   Diane McKean   Conflict Resolution Traudi Kelm   THANK YOU FOR JOINING US    SESSION FEE STRUCTURE IT'S NOT A CONFERENCE, IT'S A LEARNING EVENT. Pick one, two or three sessions pay only for those you attend.   One Session Two Sessions Three Sessions $ 40.00 $ 80.00 $ 120.00  All workshops come with handouts and a certificate of completion PD Funding is available to eligible registrants to cover the costs of all Creative Childcare workshops and conference registrations up to:  $500/year for Child Development Assistants and Child Development Workers $200/year for Child Development Supervisors. Child Development Assistants (lv 1) and Child Development Workers (lv 2), please apply to: Alberta Human Services Child Care Accreditation Funding Program Sterling Place, 9940 – 106 Street Edmonton, AB T5K 2N2 Fax: 780-427-1258 For further information call 1-800-661-9754 Email:
[email protected]
  For application forms, please use Supplementary Form B (and Form A if applicable) under Accreditation Funding.   Child Development Supervisors (lv 3)   AECEA still has funding left. If you are a Child Development Supervisor (formally level 3) and you work in a licensed daycare, out-of-school care, or family day home agency you can qualify for up to $200 towards workshops and conferences. If you haven't used all of your grant dollars this is a perfect opportunity to spend them. The current grant ends on March 31, 2019. Complete the application form on the AECEA website at https://aecea.ca/webform/grant-application-form. Applications must be submitted PRIOR to the start date of the course. Applications received after the course has started will not be approved.   If you have any questions on the granting program, please contact AECEA at(780) 421-7544 or
[email protected]
  Professional Development Creative Childcare Consulting offers Professional Development opportunities to the Early Learning and Childcare community. The CCC team is commitment to work collaboratively with early learning and child care programs to strengthen adult capacity by developing the knowledge, skills and commitment needed to support children's early learning. Workshops are highly interactive and designed to meet the professional development needs of early learning educators working in childcare centres, preschool settings, family child care and out-of-school care programs. They provide participants with innovative strategies and practical tools which support continuing education and motivate educators to become active participants in their own learning experiences. All of our workshops come with a certificate of completion to use as evidence of continuous learning. Consultations are provided by specialists in Early Learning and Out of School Care. CCC consultants have experience and expertise as license holders, with new start-ups and expansions, accreditation supports, leadership, policy development, training manuals and site assessment. We have the ability to relate to programs in a non-judgemental way and provide a hands-on approach to training, coaching, and mentoring. We invite you to view our website for a complete list of services provided and Our menu of workshop options for onsite and/or community delivery  If you have any questions or would like to request an onsite workshop, please contact:   Traudi Kelm                                                                      Diane McKean                          Early Learning Specialist                                                      Out-of-School Care Specialist
[email protected]
[email protected]
Phone: 403-818-9305                                                                 Phone: 403-607-3133  
[email protected]