ACAD Premier Visiting Speaker Series: Skawennati and Jason Edward Lewis
Calgary
Canada @ (CA)
Tel 2019-02-13
Categoria Events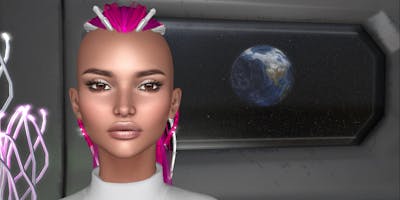 Wednesday February 13, 2pmStanford Perrott Lecture Theatre (Main Mall, ACAD)SkawennatiBorn in Kahnawake Mohawk Territory, Skawennati holds a BFA from Concordia University in Montreal, where she is based. She is Co-Director, with Jason E. Lewis, of Aboriginal Territories in Cyberspace (AbTeC), a research network of artists, academics and technologists investigating, creating and critiquing Indigenous virtual environments. She also co-directs their Skins workshops in Aboriginal Storytelling and Digital Media. This year, AbTeC launched IIF, the Initiative for Indigenous Futures; Skawennati is its Partnership Coordinator.Jason Edward LewisJason Edward Lewis is an artist and software designer. He founded Obx Laboratory for Experimental Media, where he leads research/creation projects exploring computation as a creative and cultural material.




Lewis directs the Initiative for Indigenous Futures Partnership, and co-directs the Aboriginal Territories in Cyberspace research network and the Skins Workshops on Aboriginal Storytelling and Video Game Design. His creative work has been featured at Ars Electronica, Mobilefest, Urban Screens, ISEA, SIGGRAPH, and FILE, among other venues, and has been recognized with the inaugural Robert Coover Award for Best Work of Electronic Literature, two Prix Ars Electronica Honourable Mentions, several imagineNATIVE Best New Media awards and seven solo exhibitions. Lewis is the author of chapters in collected editions covering mobile media, video game design, machinima, artificial intelligence, and experimental pedagogy with Indigenous communities. He is the University Research Chair in Computational Media and the Indigenous Future Imaginary and Professor of Computation Arts at Concordia University.


Lewis is Cherokee, Hawaiian, and Samoan, born and raised in northern California.