Advanced Instagram: Growing Your Business, May 02nd
Richmond
Canada @ (CA)
Tel 2019-05-02
Categoria Events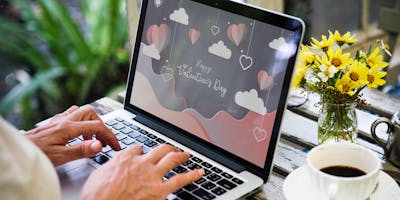 Not getting the results you were expecting on Instagram? Thinking about giving up? The good news is that it's not too late to join the Instagram party. You are a female entrepreneur who is busy growing her business and perhaps wondering whether: You should be spending your time on marketing offline rather than learning and growing your Instagram audience? Or you're already on Instagram and feel like you have a good profile and are posting good content, but your engagement and community isn't growing and you're wondering what you're doing wrong?  With over 72% of the 1 billion+ users having bought a product they've seen on Instagram, it's the 'go to' social shopping platform for a business like yours and it's not too late to start. ------------------------------- Instagram is a platform where relationship marketing is Queen.
Get your ticket, grab your favourite coffee or tea and join us to learn how to master the advanced techniques of this very powerful platform. Don't forget your phone.   We're going to: ~  Do a quick overview on navigating the platform  ~ Craft a Market Strategy – plan out your sales funnel (what steps do your followers need to take to buy your products or services), understand your purpose for being on Instagram, create a plan for your target audience messaging, etc. ~ Review your profile and your feed . . Go deep with your content – main focus – even though Instagram is mainly a visual platform, content is still the Queen and posting pretty pictures without adding value won't get you what you want. Not sure what to post and how often? We've got it covered The must do's for engaging your audience Select the caption types that add value Promo your product or service without sounding 'sales-y' We'll even give you 50 examples to get started ~ Leverage targeted hashtags ~  Review the Insights analytics provided for business accounts ~ Find high quality images (free and paid) We'll even get you started with a list of 20 Free Stock sites ~ Show you why it isn't necessary to spend hours on Instagram Content calendar template Free scheduling apps Free photo-editing apps  We'll dive into some step-by-step exercises as we move through the workshop.
We're keeping the audience small so there is sufficient time to ask questions and dig into the exercises You should have an Instagram business account and must have a basic understanding of Instagram and how it works. If you want to know whether the advanced workshop is for you, just connect with me at one of the options below. ------------------------------- SPEAKER BIO: Paulette is the Founder and Trainer for CafeLifestyle. CafeLifestyle offers social media content management, specializing in Instagram business training for women entrepreneurs. She believes that with the right strategy and training anyone can grow their business on Instagram – all without spending a penny AND without spending oodles of time on Instagram. "I do my best work in cafés" SPEAKER CONTACT DEETS: paulette dureposCafeLifestyle @cafelifestyleto
[email protected]
CafeLifestyle.rocks #cafelifestyleto #LIVELAUGHCONNECT Note: HST and eventbrite charges included in the ticket price.
You will be sent a receipt for your HST with ticket confirmation.