Aquatics for Life Adult Learn to Swim (All Sport One City 2019)
Calgary
Canada @ (CA)
Tel 2019-01-23
Categoria Events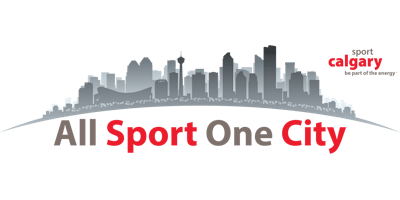 SAVE THE DATE: January 22 - 27, 2018 Calling all adults age 18+. All Sport One City is a week-long event offering free, no-pressure introductory sport and fitness classes. Registration opens on January 1, noon. Always wanted to learn to swim but never dared to take the plunge? This is your chance. Adult Swim Lessons is a progressive, skill-based, learn to swim and fitness program that teaches swimming and fitness skills that are focused on butterfly, backstroke, breaststroke, freestyle, water safety, entries and turns. It's never too late to learn a new skill, especially if it can potentially save your life. There is absolutely no need to be embarrassed as an adult learning how to swim. You're not alone: In fact, 37% of adults can't swim 24 yards, the length of a typical recreation center swimming pool.




Check out Radha's story who was at All Sport One City. Skill Requirements: None, really. Adaptability: Yes, but if you need an aid for assistance to be safe in the water please bring one along. . Equipment/attire required in order to participate:  A bathing suit is required to participate. Goggles and swim caps are optional.  Check in:Please check in at the Competition Gate. To access this gate you will need to walk around by the bleachers overlooking the pool (behind the Customer Service Desk). FAQs Do I have to pre-register or can I just show up on event day? The only way to guarantee a spot is to register in advance. Registrations will close one day prior to the event start. Drop-in may be possible (best to contact the session provider before the session start) Who is offering this session? Repsol Sport Centre Minimum age requirements?16+ although an adult should be present to sign the waiver Transportation/parking options?Plenty of Free Parking.


There are a few bus options. Check CalgaryTransit.com for details. When should I arrive?At least 30 minutes prior to the start of the event to allow time to change. Food & Beverage available?Yes, you can grab a smoothie or tasty snack in the food court.