Archery Games (All Sport One City 2019)
Calgary
Canada @ (CA)
Tel 2019-01-23
Categoria Events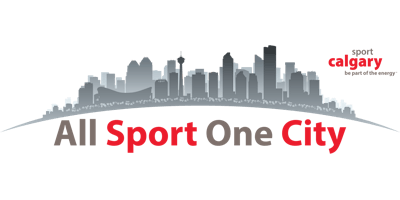 All Sport One City  is a week-long event offering free, no-pressure discovery sport and fitness classes for ADULTS SAVE THE DATE: January 21 - 26, 2019 Search All Sport One City to find all the sessions available Want to try Archery Games? Archery Games Calgary is the action-packed combat archery experience that is fun for all ages. The game allows 2 teams to battle it out with bows and foam tipped arrows in the Archery Games arena. The game-play is similar to dodge-ball and the ultimate objective of the game is to tag all of the opposing players with arrows in order to eliminate them from the game. Archery tag is a physical and intense game, but fear not – our archery games are designed with player safety and an overall fun player experience as our number 1 priority.




SKILL REQUIREMENTS: None, really.  Just try it out and have fun. ADAPTABILITY: Call in advance to discuss needs . EQUIPMENT / ATTIRE REQUIRED IN ORDER TO PARTICIPATE: Workout clothes, workout indoor shoes, water bottle. Equipment will be provided. CHECK IN: At the service deskPlease arrive 15 minutes before session start FAQs For all other FREE sessions offered at All Sport One City, click HERE WHO IS OFFERING THIS SESSION?   Archery & Axe Games Calgary DO I HAVE TO PRE-REGISTER OR CAN I JUST SHOW UP ON EVENT DAY? The only way to guarantee a spot is to register in advance. Registrations will close one day prior to the event start. Drop-in is possible, although space cannot be guaranteed for drop in. (Best to contact the session provider before the session start) MINIMUM AGE REQUIREMENTS? Adult, over 18 years of age TRANSPORTATION/PARKING OPTIONS?Parking available.


There are a few bus options. Check CalgaryTransit.com for details. WHEN SHOULD I ARRIVE?At least 15 minutes prior to the start of the event.