Autism Ontario Moms' Social Group - Autisme Ontario
London
Canada @ (CA)
Tel 2019-01-31
Categoria Events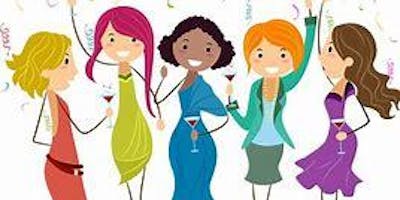 Moms' Social Group     6:30-8:30pm     Thursday, January 31st, 2018     1225 Wonderland Road, London, ON        A Chance to network, socialize, check out new resources and have some fun.   London Office 6:30-7:30pm   Bernies Bar and Grill 7:30-8:30pm     Meet and Greet at the London Office then head down to Bernies Bar and Grill for some appetizers   The Potential Programme is offering this event for moms and female caregivers only. Food and drink expense will be the responsibility of the attendee.    Marti Lussier, Community Events Coordinator
[email protected]
, 1-519-697-6883 Notes:   Spaces are limited.  Pre-registration is required.   Supervision of children/youth at this Social Learning Opportunity is the sole responsibility of parents/guardians and caregivers; childcare will not be provided.
 Caregivers must remain present.   Due to allergies and sensitivities, please refrain from wearing perfume, cologne, aftershave, or scented products such as hairspray or lotion.   It is recommended that participants consult their physician prior to the start of any physical activity.  By registering for or participating in an Autism Ontario program or event, participants agree that they are and will be voluntarily participating in these activities and assume all risks of injury or death, which might result from these activities.      ---------------------------------------------------------------------------------------------------------------------     Groupe de rencontres sociales pour les mamans   Heure : De 18 h 30 à 20 h 30 Date : Le 31 janvier 2019 Lieu : 1225, chemin Wonderland Une belle occasion de faire du réseautage, de tisser des liens avec d'autres mamans, de découvrir de nouvelles ressources et de passer de bons moments ensemble.
Bureau de London, de 18 h 30 à 19 h 30 Bernies Bar & Grill, de 19 h 30 à 20 h 30 Nous nous rencontrerons d'abord au bureau de London, d'Autisme Ontario, et nous irons ensuite finir la soirée au Bernies Bar & Grill.   Notes :   Nombre de places limité. Préinscription obligatoire. Durant cette occasion d'apprentissage social, les parents, les tuteurs et les fournisseurs de soins demeurent les seuls responsables de la surveillance des enfants ou des adolescents. Aucun service de garde n'est fourni. Les fournisseurs de soins doivent demeurer sur place.   Comme certaines personnes souffrent d'allergies et d'intolérances diverses, nous vous demandons de ne pas utiliser de parfum, d'eau de Cologne, de lotion après rasage ni de produits parfumés comme les fixatifs ou les lotions pour le corps.
  Nous recommandons à tous les participants de consulter leur médecin avant le début de toute activité physique. En s'inscrivant ou en participant à un programme ou à une activité d'Autisme Ontario, les participants reconnaissent que leur participation aux activités proposées s'effectue sur une base volontaire et qu'ils sont prêts à assumer tous les risques de blessure ou de décès pouvant résulter de ces activités.     Marti Lussier, coordonnatrice des événements communautaires
[email protected]
, 1-519-697-6883   Pour parler à quelqu'un en français :
[email protected]
ou 1-800-472-7789, poste 240