Autism Ontario & TIPES – PEERS/Autisme Ontario et TIPES - PEERS
Ottawa
Canada @ (CA)
Tel 2019-03-20
Categoria Events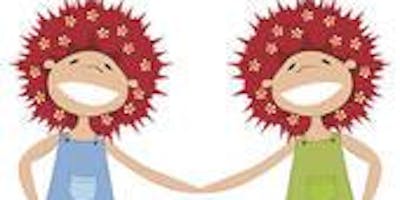 Autism Ontario and Thinking In Pictures Educational Services (TIPES) are proud to offer a PEERS Group for Teens – Wednesday March 20 – Wednesday June 5, 2019 **Registering does not guarantee your admittance into the program.** There will be a Registration Process consisting of a Phone Screen & In Person Interview to determine the fit for the program.  Interviews are on a first-come first-served basis and will be conducted in sequence of registration. Space is limited to 10-12 teens and 10-12 parents to ensure effective program administration. This 12 week course is an evidence-based, caregiver-assisted social skills intervention for Teens 13-16 years old with Autism Spectrum Disorder.   Cost: $400.00 – Autism Ontario will subsidize $300 per accepted participant; families will be responsible to pay $100 to TIPES on, or before, the first night of the program.
Pre-requisites:  Have friendship problems Teens aged 13-16 years old Teens must be interested in attending the program Teens must agree to participate voluntarily in the program  Teens must have a consistent social coach willing to attend the program each week   Program Details: 1.     Registering on Eventbrite for screening 2.     Participating in a Phone Screening Interview 3.     Participate in an In-Person Interview.. Interviews will be scheduled during the Phone Screening. 4.     Confirmation of Enrollment Email Sent  5.     Participate in the 12 Week Program.   TOPICS OF INSTRUCTION INCLUDE: How to use appropriate conversational skills How to find common interests by trading information How to appropriately use humor How to enter and exit conversations between peers How to be a good host during get-togethers How to make phone calls to friends How to choose appropriate friends How to be a good sport How to handle arguments and disagreements How to change a bad reputation How to handle rejection, teasing, and bullying How to handle rumors and gossip   For more information, please contact Marnie at TIPES –
[email protected]
  or 613-224-0729 x 228 Thinking in Picrures Educational Services (TIPES) This training will be facilitated by TIPES, which was founded in 2007.
TIPES has grown from the original dynamic duo of Jennifer and Deborah Wyatt to a staff of 30 plus individuals who all have the students of TIPES best interests at heart. As a team, TIPES offers over a dozen programs in efforts to reach each individual in the community who requires assistance. While originating with offering services to children and youth, TIPES added adult services in 2014. It also grew from offering services in Ottawa to offering services in Ottawa, Kingston, Renfrew County, Cornwall, Leeds and Grenville county.   Notes **Pre-Screening Required to Determine Eligibility**; Registration is required - but does not guarantee participation;  Children MUST be 13-16 years old on the first day of the workshop.  Proof of age may be required.  Caregivers are required to participate during all sessions;  Supervision of children/youth at this Social Learning Opportunity is the sole responsibility of parents/guardians and caregivers; Due to allergies and sensitivities, please refrain from wearing perfume, cologne, aftershave, or scented products such as hairspray or lotion.
It is recommended that you (the participant) consult with your physician prior to the start of any physical activity.  By registering for or participating in an Autism Ontario program or event, the participant agrees that the participant is and will be voluntarily participating in these activities and the participant assumes all risks of injury or death, which might result from these activities. Refunds will not be giving once the screening process has been completed. ------------------------------------------------------------------------------- Autisme Ontario et l'organisme Thinking In Pictures Educational Services (TIPES) sont fiers d'offrir un programme de groupe PEERS pour les adolescents. Dates : du mercredi 20 mars au mercredi 5 juin 2019. **L'inscription ne constitue pas une garantie d'admission au programme** Afin de déterminer si les candidats sont en mesure de suivre ce programme, le processus d'inscription se déroule en deux temps : une entrevue téléphonique, suivie d'une entrevue en personne.
Les entrevues seront réalisées suivant le principe du premier arrivé, premier servi, dans l'ordre des inscriptions. Pour assurer une gestion efficace du programme, le nombre de places est limité à 10-12 pour les adolescents et 10-12 pour les parents. Ce cours, étalé sur 12 semaines, est basé sur des preuves et comprend des interventions axées sur les habiletés sociales, avec le soutien des fournisseurs de soins, auprès d'adolescents de 13 à 16 ans qui ont reçu un diagnostic de trouble du spectre de l'autisme. Coût : 400,00 $ – Autisme Ontario versera une subvention de 300 $ pour chaque participant accepté; les familles devront payer 100 $ à TIPES lors du premier soir du programme, ou avant. Conditions préalables  Avoir de la difficulté à se faire des amis et à les garder Avoir entre 13 et 16 ans Les ados doivent être intéressés à suivre le programme Les ados doivent participer de leur plein gré au programme  Les ados doivent avoir un coach de vie sociale qui les suit de près et qui est d'accord pour assister au programme à chaque semaine   Renseignements sur le programme 1.     S'inscrire sur Eventbrite pour la présélection 2.     Participer à une entrevue téléphonique de présélection 3.     Participer à une entrevue en personne.
        Le rendez-vous pour l'entrevue en personne sera fixé durant l'entrevue téléphonique. 4.     La confirmation de l'admission au programme sera envoyée par courriel.  5.     Participer au programme de 12 semaines   SUJETS DES COURS Comment faire la conversation Comment se trouver des intérêts communs en échangeant des informations Comment faire de l'humour de manière appropriée Comment amorcer et terminer une conversation entre pairs Comment être un bon hôte durant les rencontres de groupe Comment faire des appels téléphoniques à ses amis Comment bien choisir ses amis Comment développer son esprit sportif Comment gérer les disputes et les désaccords Comment modifier une mauvaise réputation Comment gérer le rejet, les taquineries et l'intimidation Comment gérer les rumeurs et les commérages   Pour de plus amples renseignements, veuillez communiquer avec Marnie, des TIPES –
[email protected]
ou 613-224-0729 x 228 Thinking in Pictures Educational Services (TIPES) Cette formation sera animée par l'organisme TIPES, fondé en 2007. Composé au départ d'un duo dynamique, Jennifer et Deborah Wyatt, l'organisme TIPES est maintenant doté d'un personnel de plus de 30 personnes qui ont à cœur les intérêts de tous les élèves. En tant qu'équipe, TIPES offre une douzaine de programmes, espérant ainsi rejoindre tous les membres de la collectivité qui ont besoin de ses services. Créé au départ pour venir en aide aux enfants et aux jeunes, TIPES offre, depuis 2014, des services destinés aux adultes. Au cours de ses premières années d'existence. TIPES visait exclusivement la population d'Ottawa. Aujourd'hui, cet organisme est présent non seulement à Ottawa, mais aussi à Kingston, dans le comté de Renfrew, à Cornwall, à Leeds et dans le comté de Grenville.   Notes **Processus de présélection obligatoire afin de déterminer l'admissibilité à ce programme** L'inscription est obligatoire, mais ne constitue pas une garantie de participation;  Les enfants DOIVENT être âgés de 13 à 16 ans au premier jour de l'atelier. Une preuve d'âge pourrait être exigée.  Les fournisseurs de soins sont tenus de participer à toutes les séances de formation.  Durant cette occasion d'apprentissage social, les parents, les tuteurs et les fournisseurs de soins demeurent les seuls responsables de la surveillance des enfants ou des adolescents.  Comme certaines personnes souffrent d'allergies et d'intolérances diverses, nous vous demandons de ne pas utiliser de parfum, d'eau de Cologne, de lotion après rasage ni de produits parfumés comme les fixative ou les lotions pour le corps. Nous recommandons à tous les participants de consulter leur médecin avant le début de toute activité physique. En s'inscrivant ou en participant à un programme ou à une activité d'Autisme Ontario, les participants reconnaissent que leur participation aux activités proposées s'effectue sur une base volontaire et qu'ils sont prêts à assumer tous les risques de blessure ou de décès pouvant résulter de ces activités. Une fois le processus de sélection terminé, aucun remboursement ne sera accordé.