Beach Volleyball (All Sport One City 2019)
Calgary
Canada @ (CA)
Tel 2019-01-26
Categoria Events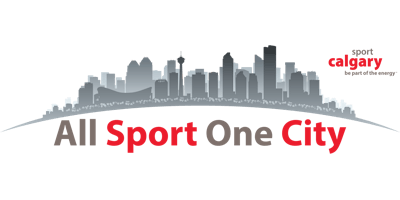 All Sport One City  is a week-long event offering free, no-pressure discovery sport and fitness classes for ADULTS SAVE THE DATE: January 21 - 26, 2019Search All Sport One City to find all the sessions available Try Beach Volleyball in the only indoor Beach Volleyball facility in Calgary. Beach volleyball is a more relaxed and recreational version of indoor volleyball. At the Olympics it is played in teams of 2, but our rec leagues play with 6 people per side, the same as indoor to ensure maximum fun and recreation. The rules are the same for beach volleyball as they are for indoor, with a couple twists that we will talk about during your session. Beach volleyball at The Beach YYC is for those people who havent played in a long time, like since high school, and want another indoor (but outdoor) activity to keep you active during our Calgary Winters.




.NOTE: For people who register for the FRIDAY (Jan 25) evening session: you can stay later and play for free until 10pm SKILL REQUIREMENTS: None, really.  Just try it out and have fun. ADAPTABILITY: Call in advance to discuss needs . We are working to get our wheelchair access working, but it is not at the moment. Otherwise, everyone else is welcome to come play, or to watch from our picnic bench area that is right next to the courts.. EQUIPMENT / ATTIRE REQUIRED IN ORDER TO PARTICIPATE: Bring a good and welcoming attitude. Beach Volleyball is fun first. Also bring a towel to rinse your feet off (or your whole bodies, we have showers onsite). Shorts or active wear pants, and whatever shirt you please.. CHECK IN: At the front deskPlease arrive   15 min before session start FAQs For all other FREE sessions offered at All Sport One City, click HERE WHO IS OFFERING THIS SESSION?   The Beach YYC DO I HAVE TO PRE-REGISTER OR CAN I JUST SHOW UP ON EVENT DAY? The only way to guarantee a spot is to register in advance.


Registrations will close one day prior to the event start. Drop-in is possible, although space cannot be guaranteed for drop in. (Best to contact the session provider before the session start) MINIMUM AGE REQUIREMENTS? Adult, over 18 years of age TRANSPORTATION/PARKING OPTIONS?Parking available. There are a few bus options. Check CalgaryTransit.com for details. WHEN SHOULD I ARRIVE?At least 15 minutes prior to the start of the event.