BEMER CANADA VANCOUVER LAUNCH APRIL 12, 2019 IN VANCOUVER CANADA
Vancouver
Canada @ (CA)
Tel 2019-04-12
Categoria Events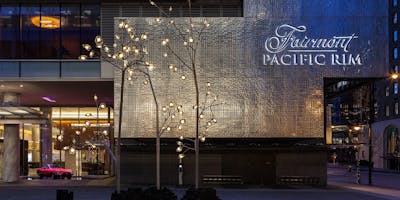 BEMER CANADA LAUNCH EVENT COME JOIN US ON FRIDAY APRIL 12TH, 2019 THE FAIRMONT PACIFIC RIM HOTEL VANCOUVER, BRITISH COLUMBIA, CANADA   Learn from the top BEMER leaders in North America and discover their strategies for building a successful BEMER business. Hear why medical professionals, physicians, practitioners, professional athletes and over a million consumers around the world are successfully using the clinically proven, Health Canada registered BEMER medical device to improve their quality of life. Don't miss this opportunity to see how BEMER can impact the health of you, your family, and your pets in an innovative and non-invasive manner. Learn from successful distributors, as well as the potential opportunity to create your own BEMER independent distributorship.
  This event is FREE and open to the public. Please note that limited space is available, so register early.     IF YOU ALREADY REGISTERD ON BEMER.NET PLEASE DO NOT REGISTER  HERE.  Dress attire is business casual.   Schedule: 6:00 PM TO 7:00 PM: CHAMPAGNE TOAST, APPETIZERS 7:00 PM TO 9:00 PM: GENERAL MEETING   For questions about this event please contact Wynda Murphy:
[email protected]
YOU MUST BE REGISTERED TO ATTEND. . .   PLEASE REGISTER ONE NAME AT A TIME FOR NAME TAGS TO BE PRINTED.  IF YOU REGISTERED ON BEMER.NET PLEASE DO NOT REGISTER AGAIN ON THIS INVITE.  DUPLICATES WILL BE CANCELLED.   REGISTRATION BEGINS AT 5:15 PM ROOM RESERVATIONS: 1-877-900-5350. THERE ARE NO SPECIAL BEMER ROOM RATES DISCOUNTED VALET PARKING $28   SPEAKERS TO INCLUDE: NICK HUISH – BEMER General Manager, North America TOP DISTIBUTORS - Bettina Torres, Randy Hood, Nabil & Ann Esfahani, Adrian & Janelle Vashon, Diane Haworth, Juliana Coles, Chitvan Malik AND Special Surprise Guest Speaker   _ _ _ _ _ _ _ _ _ _ _ _ _ _ _ _ _ _ _ _ _ _ _ _ _ _ _ _ _ _ _ _ _ _ _ _ _ _ _ _ _ _ _ _ _ _ _ _ _ _   Special Free Training Session Added.
Date: Saturday April 13th, 2019; Registration Information To Follow Time: 8:30AM -12:30PM Location: Fairmont Pacific Rim Hotel, Vancouver Canada   Training session held by top leaders with BEMER featuring: Bettinas Torres Nabil Esfahani Chitvan Malik   This powerful team will take you through the necessary curriculum to get a glimpse of: The Solid Structure of BEMER Compliance Back Office Resources The Power of the BEMER Devices Science Product Usage Veterinary Device The incredible opportunity that comes with becoming a BEMER Independent Distributor