Biking / Park Riding (All Sport One City 2019)
Calgary
Canada @ (CA)
Tel 2019-01-24
Categoria Events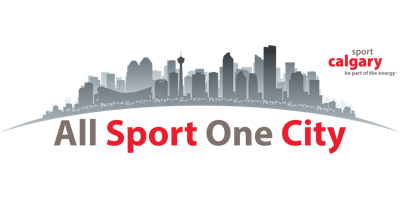 All Sport One City  is a week-long event offering free, no-pressure discovery sport and fitness classes for ADULTS SAVE THE DATE: January 21 - 26, 2019REGISTRATIONS OPEN ON JANUARY 1, 2019 Search All Sport One City to find all the sessions available Learn the basics of park riding.  Bike riding is an incredibly popular past-time in Calgary. Now you can improve your biking skills indoors in this 60,000 square foot facility designed for riding bikes and get ready for the many beautiful trails and parks to discover in and around Calgary. Explore our beginner section, pump tracks, mtb skills and Big Air Room with a seasoned rider. Bring your own MTB, BMX or DJ, or use one of our rentals. We have rental helmets if you need too. It's a chance to meet new people and get connected to a vibrant community  SKILL REQUIREMENTS: Pedal a bike and stand on pedals. If you do not know how to ride a bike, come over and we'll get you started.




ADAPTABILITY:  No, unfortunately. We would recommend you check out one of the other great sports offered at All Sport One City EQUIPMENT / ATTIRE REQUIRED IN ORDER TO PARTICIPATE: Wear sport clothes you can bike in. Many people wear Jeans and long sleeve T's. Helmets are mandatory (bring your own or borrow one from us)  If you have your own gear, please bring it.  Otherwise, equipment can be provided. CHECK IN: At the front deskPlease arrive 15 minutes before the start of the session.  FAQs For all other FREE sessions offered at All Sport One City, click HERE WHO IS OFFERING THIS SESSION?    B-LINE Indoor Bike Park DO I HAVE TO PRE-REGISTER OR CAN I JUST SHOW UP ON EVENT DAY? The only way to guarantee a spot is to register in advance. Registrations will close one day prior to the event start.


Drop-in is possible, although space cannot be guaranteed for drop in. (Best to contact the session provider before the session start) MINIMUM AGE REQUIREMENTS? Adult, over 18 years of age TRANSPORTATION/PARKING OPTIONS?Parking available. There are a few bus options. Check CalgaryTransit.com for details. WHEN SHOULD I ARRIVE?At least 15 minutes prior to the start of the event. FOOD & BEVERAGE AVAILABLE?No, but there is a coffee shop nearby.