Calgary
Canada @ (CA)
Tel 2019-02-07
Categoria Events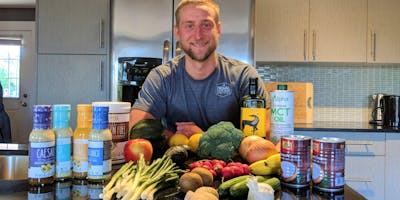 Discover the role your metabolism plays in your health, fitness and quality of life. By adjusting small lifestyle choices, workouts habits and eating patterns you can simply and effectively boost your metabolism and instantly increase your mood, energy and brain function.  Growing up Thomas was plagued with allergies, colds and seasonal flus. He was very active and fit enjoying a number of sports and outdoor activities. It wasn't until well in his 20s that Thomas discovered there is better ways to manage health than using meds to block symptoms. He discovered that through the right food choices he can prevent illnesses, allergies and chronic injuries. Thomas soon discovered that being lean or 'so-called' fit does not equate to being healthy.  In this presentation Thomas will discuss the role that food has in your performance and brain function, managing body composition and energy as well as how you can stay healthy with age and avoid common metabolic and neurological woes.  Eating healthy is not a diet or a meal plan.
It's a lifestyle; a choice to take care of your brain and body from which you gain immediate and tremendous benefits.  Come on down and see how you can make food choices that leave you thriving, focused and energized.  Bring a friend and enjoy complimentary snacks on us.  Proudly sponsored by CityFit Personal Training and InKlein Performance.  FAQs   How can I contact the organizer with any questions?  You can email Thomas @
[email protected]
  Is there any parking for this event?  There is free 2 hour parking in the CityFit parking lot. If this fills up there is free parking on the road and in a nearby parking lot.