Breastfeeding for Health Care Professionals - Level 2
Guelph
Canada @ (CA)
Tel 2019-10-16
Categoria Events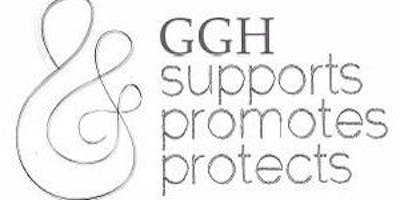 Breastfeeding for Health Care Professionals - Part 2 (18 hour WHO Course - Quintessence Foundation) This 3 day workshop (October 16th, 17th & 18th) for healthcare professionals explores evidence based best practice that protects, promotes and supports breastfeeding. Kathy Venter, RN IBCLC, is the course facilitator. Kathy brings a wealth of knowledge and experience as an educator and BFI lead in Canada. Practitioners will understand and be able to effectively implement care that supports the initiation and maintenance of breastfeeding. This course meets BFI recommendations for education for staff providing care to breastfeeding families. IBCLC CERPS have been awarded. One week before the course start date attendees will receive the course notes in PDF format.
Attendees may then download the notes to refer to during the course. Consider bringing your laptop with a fully charged battery. If you are registering for another individual please forward the individual's name and email address to the organizer (
[email protected]
). Level 2 Topics Include: Continues to build on information presented in Level 1 Effective breastfeeding promotion in a multicultural society Infant-parent attachment Evaluating research, teaching materials and resources Ethics Lectures interspersed with group discussions, complex case studies, videos, slides and case presentations with breastfeeding mothers FAQs: How long is the course? This course is a 3 day course and requires attendance at all 3 days to get the certification. Are there any prerequisites to attending the Level 2 Breastfeeding Course? Yes.
The individual must have previous attendance in a Level 1 Breastfeeding Course within the last 3 years. What should I bring with me to the course? Lunch Cafeteria available on site Water bottle Pen/paper If you have a breastfeeding textbook, you are welcome to bring it Is tuition assistance available? If you are a Registered Nurse in Ontario, you may be eligible for tuition funding from the RNAO. Review the information on the RNAO website for further details. Please note that funding is not guaranteed. Keep the registration confirmation email from Eventbrite - this is your receipt of payment you will need to submit to RNAO. What is your cancellation policy? Guelph General Hospital reserves the right to cancel any course due to under-enrollment, instructor illness, or inclement weather.
If a full course, or partial days of a course are canceled due to unforeseen circumstances, Guelph General Hospital will attempt to reschedule on the earliest possible date/s available. We are not responsible for any additional costs incurred by attendees due to cancellation or rescheduling. How can I contact the organizer with any questions? Contact Margaret Sherratt RN IBCLC with any questions regarding the course: (519) 822-5350 x2241 OR
[email protected]