Certified ScrumMaster (CSM) Kitchener-Waterloo April 2020
Kitchener
Canada @ (CA)
Tel 2020-04-21
Categoria Events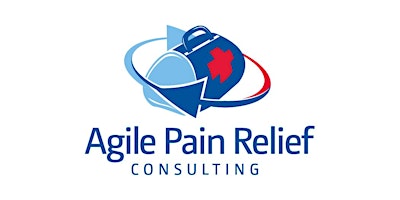 Important note: registrations for this course are also available through the Agile Pain Relief website. In rare cases, the number of available seats has not yet synchronized with the total number of seats offered here. In those instances, the maximum available number shown on the official website will be deemed to be accurate. Do you want your team to be the best it could be? In a world that is complex and complicated, a resilient organization that can adapt quickly will succeed where others fail. When teams have the skills and agility to overcome challenges, they can work with anything thrown at them. As one of Canada's leading Agile and Scrum trainers, Mark Levison is committed to helping you adapt to this world of frequent change and grow better, high-performing teams.
Overview In this two day course you will use Scrum to build a new application, learning how it feels to be part of a Scrum team and how Scrum works. The course is a mix of exercises, lecture and open discussion. Along with the exercises, the course itself is run using a Scrum-like process with a product backlog, estimates, and even acceptance criteria giving students a chance to see how we handle changing requirements in Scrum."This course helped me understand the principles of Agile and how to implement it to achieve better performance with any team while having a good time. Really like the balance between the exercises and the theory." ~ P. Lebrun"There was not a single bit of content that wasn't helpful." ~ B. Paquette Key Concepts  After completing this course you will: have an excellent understanding of the Scrum Basics (principles, roles and meetings) know how to go from Release Planning to Project Completion using Scrum know the value of User Stories and Relative Estimation understand how to build a high performance team know how to reduce time to market and increase quality know how to create a culture of learning and continuous improvement fulfill the requirements of the Certified ScrumMaster Program including preparation for the CSM Exam Finally, this is one of the few CSM courses where the neuroscience and psychology of teams is discussed as applied to managing Scrum and building effective teams.
This course qualifies for 14 PMI PDUs for PMP renewal. Pre-paid exam fee and two years ScrumAlliance membership are included in the course cost. Course attendees receive electronic copies of all seminar materials (including free updates to course materials as they become available).  "Being engaged in activities with a group gave valuable insight into the problems we might face in our organizations. This course was great. I was never bored and enjoyed working with others. The course instructor was approachable, clear, and great at proving points." ~ D. Boyko"Great. Fun. And I learned something too. Seriously, one of the best training sessions for my personal growth." ~ P. Versailles The Agile Pain Relief Advantage Small Class-size in Your City Agile Pain Relief limits class sizes to ensure a quality learning environment with more opportunities to address your questions and concerns.
Local training classes mean you meet and network with other professionals near you.  In-person and Interactive Direct learning tailored to each class and student. No canned PowerPoint presentations or webinars. Live instruction from Certified Scrum Trainers (CST) and group exercises modelled on Agile methods. Hands-on Applications of Scrum Methods with Agile Theory Practical examples and exercises use Scrum and Agile principles teach you how to adapt and practice Agile methods in your projects. Online Course Materials and Support Course attendees receive electronic copies of all seminar materials (including free updates to course materials as they become available).  Cancellation & Refund Requests If request for registration cancellation is received at least 10 business days prior to course start date, 100% of your registration will be refunded. Registration is non-refundable less than 10 business days prior to course start. If you absolutely can no longer attend, we strongly encourage you to transfer your registration rather than cancel, as outlined below.
Registration Transfers Transferring a registration to a different person for the same course date can be done at any time, at no additional cost.Transferring a registration to an alternate course date can be done up to 10 business days prior to the start date of the original course. Requests received less than 10 business days prior are not possible. We allow one change in date for free; additional changes will incur a 20% fee. Attendance If you do not attend the course and do not notify us in advance to discuss, registration is non-refundable and non-transferable.In the case of unforeseeable events such as medical emergencies, please contact us and provide as much detail and documentation as possible, and we will work together to find an appropriate solution.
Course location to be confirmed and may be subject to change. We make every effort to guarantee our course dates, however some things are beyond our control. In the event that we are forced to cancel a course for reasons including, but not limited to, trainer illness or weather-restricted travel, we will offer your choice of full refund or credit toward a future course. Terms & Conditions