CFPA / IFPS Hydraulic Certification: Alberta 2019
Leduc
Canada @ (CA)
Tel 2019-11-04
Categoria Events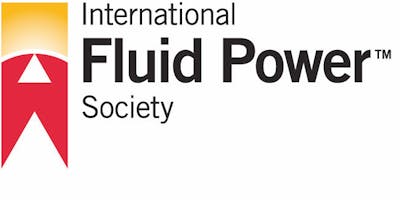 CFPA has joined forces with IFPS to offer IFPS HYDRAULIC SPECIALIST CERTIFICATION. IFPS certifies thousands of fluid power professionals each year and serves as the industry standard for assessing the knowledge and skill level of individuals in the fluid power and motion control industry. The IFPS is the only organization that provides comprehensive technical certification offerings for all professionals in the fluid power and motion control industry. IFPS Certifications are portable and recognized industry wide. Individuals must re-certify every five years to assure their skills and knowledge have kept pace with the industry. SETTING THE STANDARD FOR EXCELLENCE For Companies: IFPS Certification tests provide an objective, third-party assessment of an individual's skill level and are recognized industrywide.
For Individuals: IFPS supports career advancement through ongoing education, training, and certification. IFPS Certification is portable and can provide a competitive advantage in the workforce. Hydraulic Specialist (HS) Certification defines professional standards for those responsible for analyzing, troubleshooting systems, designing systems, and selecting components. In-depth knowledge in the following areas is necessary to be successful in obtaining an HS Certification. * Understand The Function Of Hydraulic Components In Circuits * Analyze Loads And Motion * Select Components For Hydraulic Systems * Analyze And Troubleshoot Hydraulic Systems * Electrohydraulic Control Systems Preparing for the Test: Comprehensive study manuals, online pre-tests, online training, and certification review training are just a few of the tools IFPS offers to prepare an individual for a certification test.
The Test: The HS Certification Test is three-hours, contains 50 multiple choice questions and can be taken online at over 3,000 testing centers worldwide, as well as a paper-pencil option at company locations. HS Certification empowers individuals and companies with confidence, credibility, and efficiency. If you decide not to take the test immediately following the 4 day course you can do so within a 3 year time frame. You must notify CFPA 30 days in advance if you wish to defer the course however. What are you waiting for? GET CERTIFIED. www.ifps.org CFPA Members only.