Chamberlain Group Meet & Greet | Intro for New Potential Team Members
Calgary
Canada @ (CA)
Tel 2019-02-12
Categoria Events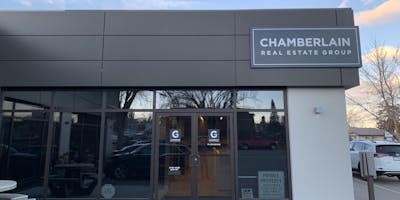 Are you new to Real Estate? Or maybe you're noticing the lack of solid systems in your business? Do you thrive on meeting new people and helping them with their goals? What about getting paid to do so? Do you LOVE the process of helping your clients through the home buying process, making it an easy and quick transition through the most important decisions in their life? Our focus at the Chamberlain Real Estate Group is just that; helping families transition well. This means doing everything that we can to help the clients we are honored to work with. Our sole job is to see our clients find a home that will positively impact their family, making the right decision in the face of countless choices. And we need your help. We are looking for good people who fit our team's culture, want to make a big impact in Calgary, and who are looking for solid systems and support to take your business to the next level.




During harder markets, you need to think and act differently. Doing the same thing over and over won't cut it and will not get you to your goals. You need to have a plan that you can work that covers all the areas of your business from: Generating Leads (Online/Offline) Converting Leads to Appointments (Response time to lead/How to convert) Turning Appointments to New Clients (Buyer & Seller presentations and strategies) Walking New Clients Through to a Pending Sale (Crossing all the T's and dotting I's) Everything From Pending Sale to Closed Sale (Firming up the deal/Waiting for Keys) What to do Post Closing (Keeping them in your funnel) ...And much more. This may seem overwhelming. Most likely, not everything we listed is your strength. Your individual talents and strengths will only take you so far.


You need to find the perfect team who fills the gap in your strengths, working together to accomplish more... you following? We have various positions we are looking to fill in our brokerage, which we will cover during this time. We look forward to meeting with you, showing you how our brokerage is different than anything you've seen before and show you a way that you can become successful in real estate in Calgary.