CMHC Financial Options Discussion
Edmonton
Canada @ (CA)
Tel 2019-10-29
Categoria Events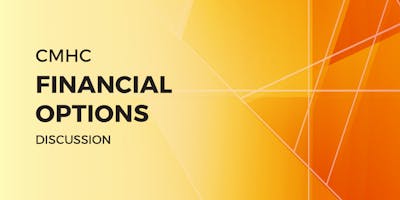 Has your co-op applied for Preservation Funding or are thinking about applying? Do you know what to do next?  CMHC has a variety of products such as the National Housing Co-investment fund, MLI Flex etc. that can help your co-op put their plans into action. Representatives from CMHC and Servus Credit union will discuss the next steps in the planning process and focus on financing options available through the National Housing Strategy and CMHC's suite of insured lending options. If you don't have a plan yet and still don't have answer to the following: Where to focus after your Operating Agreement has expired? Will the current housing charges be sufficient to undertake major repairs in the future? Where to begin if you are interested in implementing energy efficiency or age-friendly initiatives in yur units? Can your co-op expand through acquisition or new construction? Don't worry, finding the answer to those questions and more starts with a good planning process.
CMHC's Preservation Fund offers forgivable contributions to co-ops, currently under federal agreement(s), to undertake activities such as Building Condition Assessments, Capital Replacement Planning, Financial Viability Analysis' and Energy Audits to build a foundation of knowledge to help you plan for the future. Join us on October 29 for a discussion that will help your co-op prepare for the future. You'll also have the opportunity to find out what other co-ops are doing. Facilitator: Jeri Hitchings, Specialist, Housing Solutions (Multi-Unit), CMHC Meeting Room: Leland Room (Conference Centre) Cost: Free Registration Deadline: Thursday October 24 (Hot hors d'oeuvres will be served starting at 6:00 pm so please arrive early.) Confirmation: You will receive a confirmation of registration via email shortly after registering.  Refreshments: Appetizers will be provided Parking: Available Scent-Free Environments: Due to health concerns arising from exposure to scented products, NACHA is committed to providing a scent-free environment for all those in attendance at NACHA events. We request that, as much as possible, all attendees minimize the use of scented products when attending NACHA events / workshops.
Note: Minimum of 10 people must be registered or the workshop may be cancelled. Cancellation Policy: We understand that schedules can change and despite a registrant's best intentions, they may not be able to attend an event they registered for. If a registrant is unable to attend, an alternate from the registrant's housing co-operative is welcome to attend in their place. Please notify NACHA as soon as possible at 
[email protected]
NACHA reserves the right to cancel or postpone workshops due to under-enrollment, instructor illness or inclement weather. In the event of a cancellation, we will notify you via the email address you provided during the registration.