Corin Raymond: Robo Artist Series
Ottawa
Canada @ (CA)
Tel 2019-04-05
Categoria Events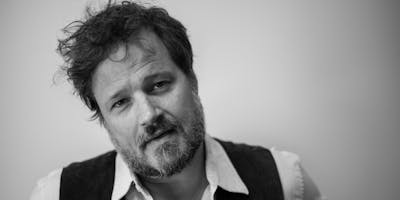 Beau's All Natural Brewing and Bar Robo Chinatown present next featured artist for The Robo Artist Series on Friday, April 5th: Corin Raymond. "There are cold November nights when you wonder if anyone else will turn up to feel the music and the song. On this night, the venue was packed tight, a testament to Corin Raymond's body of work as a troubadour, a composer and singer of powerful ballads of passionate melancholy. Everyone knew the words to all his songs and called out for more, more. Raymond writes what should be considered classic Canadian ballads. The streets of Toronto and desolate small towns come vividly alive in them, the people he writes about are the vulnerable, the lonely and lovely, and celebrated as that. Raymond's set list is a magnificent treasure trove and while the intense crowd wanted one more to finish the night, instead, he launched into a rapturous recitation of Bob Dylan's long poem Last Thoughts on Woody Guthrie, and it was breathtaking, and impeccably appropriate." –– John Doyle, Globe & Mail Toronto songwriter Corin Raymond is a troubadour whose robust veracity appeals to older folks and children alike.
Raymond's songs are covered by Dustin Bentall, The Good Lovelies, The Strumbellas, The Harpoonist and the Axe Murderer, and a far flung community of roots musicians and enthusiasts. Raymond's latest JUNO nominated album, Hobo Jungle Fever Dreams (released March 3rd, 2016) is "a hypnotic, literate collection of dark tall tales.... Romantic, immediate, and narcotic." (Acoustic Guitar). Aside from the hilarious triumph of funding his previous project, double-album Paper Nickels, with Canadian Tire money, Raymond enjoys a second career performing his non-musical, one-man shows Bookworm (2011) and The Great Canadian Tire Money Caper (2014), which he has toured extensively to over a dozen Fringe and literary festivals, and to theatres in three countries.
He is a legendary and one-of-a-kind entertainer and performer, and we are lucky to have him on the intimate Bar Robo Chinatown stage.