Create Kids Fest - Information Session
Calgary
Canada @ (CA)
Tel 2019-01-26
Categoria Events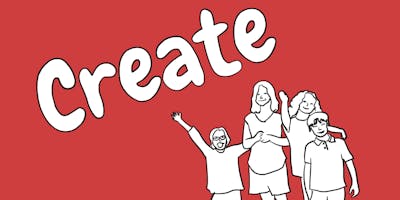 I have a plan to start a new festival called Create - Calgary's New Children's Festival.  My goal is that Create will be an interactive, multidisciplinary festival for families that gives the audience a chance to experience fine arts, experience the process of creation and be part of special moments that will be cherished by the family for years to come. This festival will not only entertain kids and their families but will include children in every aspect of the planning, organization and presentation of the event to create a learning opportunity for young people who want to contribute to our community or are interested in a career in performing arts or production.   I would like to share my vision with Calgary and will need help to bring it to life. If you would like to hear more about my ideas, contribute your thoughts or volunteer to help, please join me for an information session on Saturday, January 26 at 4:30 at the Memorial Library.
I will give an overview of my plan, ask for input regarding programming and ask for volunteers. Please register here so we can prepare enough snacks. Children are encouraged to attend and contribute to the dialogue. 4:30 - Welcome 4:45 - An Introduction to Create - Calgary's New Children's Festival 5:15 - Open discussion and question period Light snacks and colouring supplies for children (or parents) will be provided. Please note that anyone aged 3-103 is welcome to be part of the discussion.   If you would like to contribute to the discussion but cannot attend this meeting, please send me a message at
[email protected]
to an alternative time to meet and discuss.