Ottawa
Canada @ (CA)
Tel 2019-01-23
Categoria Events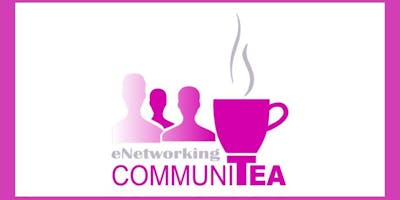 eNETWORKING CommuniTEA ... is an online Networking Group that meets every week on Wednesday at 12:00pm, 2:00pm and/or 8:30pm (EST) via the ZOOM Platform - over a cup of Tea/Coffee/or your favorite Beverage - where we connect with like-minded people, get to know each other, learn from Guest Speakers, share & discuss at our Mastermind montlhy session, empower, support, and help each other achieve success in our business and in our life. If Networking is part of your marketing strategy, or a way for you to connect with others, you will benefit from our online networking group by SAVING TIME, MONEY & ENERGY, while developing your most powerful asset - YOUR NETWORK. Join us and Experience the eNETWORKING CommuniTEA. Wednesday January 23, 2019 at 12:00pm (We are using the ZOOM platform) On Wednesday, January 23, 2018 at 12:00pm, 2:00pm, and 8:30pm, our Guest Speaker is ANNE THIBODEA,  Owner of Horizon Coaching Health Solutions.
Anne is a Nutritionist and a Certified Health Coach who helps her clients overcome the challenges and obstacles that are getting in their way of living their healthiest lives. Unlike traditional nutritionists, Anne combines her nutrition knowledge, which she gained through the obtention of a Masters of Science degree in Human Nutrition, with proven coaching techniques, to change her client's beliefs and habits surrounding food and lifestyle. Often referred to as part cheerleader and part tough-love coach, Anne has a no-nonsense approach that is perfect for those who think they have tried it all when it comes to releasing weight and getting in shape. She is also a public speaker, who offers several presentations on popular health topics, as well as clean eating cooking classes, where she teaches how to prepare healthy and delicious meals, from raw to ready, in under twenty minutes.
The topic of this call is "NEW YEAR, NEW NUTRITION HABITS FOR A HEALTHIER 2019". Being an entrepreneur is not always easy. We tend to rush from commitment to commitment without taking the time to care for ourselves – especially when it comes to eating well. But always being on the go doesn't have to translate into making poor choices when it comes to food. In this session, Anne will show you how changing just a few simple habits throughout your week can lead to increased well being, energy levels and productivity.   COST: COMPLIMENTARY VISIT for First Time Visitors  (Seats are limited, please register a.s.a.p.) To register to attend our online meeting as a VISITOR (FREE), please click on the "Register" green button above. After registering, you will receive a confirmation email with the link to attend at the chosen time.
IF YOU HAVE BEEN ON THE CALL ALREADY and/or you would like to BECOME A MEMBER/SUBSBRIBER of our eNETWORKING CommuniTEA, or for more information, please contact  Francine Rodrigue at (613)868-3411 or
[email protected]
to join the group.  Thank you.