Extreme STEAM Summer Camp - Schneider Haus National Historic Site
Waterloo
Canada @ (CA)
Tel 2019-07-22
Categoria Events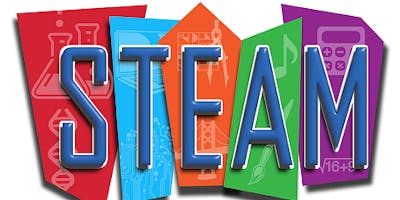 Join us for our very first Extreme *STEAM summer camp. From mud bricks and shadow artwork to bottle rockets, bubble engineering, and gelatin science – you'll design, count, build, and create all week long.  *STEAM is an educational approach that incorporates the arts into the more-familiar STEM model, which includes science, technology, engineering and mathematics.  Space is limited. $165. No cancellations or refunds.  Children may participate for one week only. Registration opens for museum members on Wednesday, March 6 at 9:30 a.m. Registration for non-members opens on Thursday, March 7 at 9:30 a.m. To register on March 6, please provide the 8-digit membership code (found under the barcode on your membership card) when prompted for a discount code.  Camp Ages and Dates Please note that camp runs from Monday to Friday.
Drop off-time is 9:00 a.m. and pick up time is 5 p.m. Before/After camp care is not available. For children born in 2007, 2008, 2009, 2010 and 2011 Frequently Asked Questions Q. Is there a discount on camp registration for members? A. We offer advance registration for museum members, but there is no discount on the cost of camp registration. Members-only registration is starting Wednesday March 6 at 9:30 a.m., followed by open registration to the general public from Thursday March 7 onward.  Q. Can I register over the phone or in person? A. Registration is only taking place online this year. Proof of age documentation (a piece of ID with the child's birth date, eg. birth certificate, health card, passport) must be shown by the first day of camp. Q. How can I ensure my child is in the same camp as his/her friend? A.
We are not able to release personal information about other campers, but you can contact the parents of your child's friend to confirm their camp week choice and make registration arrangements accordingly. Q. Our family hasn't settled on our vacation plans for the summer yet; can I pay for camp now and get a refund if our plans change?  A. There are no refunds for camp. If you are at all unsure of which week to register for, we suggest waiting until your plans are confirmed.    Q. I see that your camps are all sold out, are you adding another week of camp? Can I be added to a waiting list? A. As we do not offer refunds on camp registration, additional spots are not often available.Please email 
[email protected]
if you are unsuccessful in purchasing the camp date of your choice and wish to be added to a waiting list.    Q.
What if my child is sick for the week of camp? Can I get a refund if that happens? A. We unable to offer refunds for camp. If an urgent situation comes up during your child's week for camp, please contact 
[email protected]
to discuss your options.