FCC Young Farmer Summit - Ignite - Corbyville
Belleville
Canada @ (CA)
Tel 2019-11-30
Categoria Events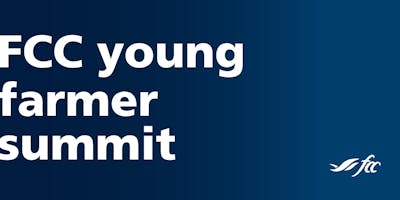 Ignite the leader in you FCC Young Farmer Summit will empower you to take control of your business journey. Get real-world advice to help you set and achieve goals and connect with other future leaders like you.   Agenda Registration at 9:30 a.m.Lunch is includedNetworking reception at 3:30 p.m. Who should attend? Anyone under 40 involved in agriculture, agribusiness or agri-food will benefit. And connect with young farmers and ag entrepreneurs anytime on the FCC Young Farmer Facebook Group. Topics and speakers (more to be added soon)   Every Family's Business Dr. Tom Deans Expectations, duty and tradition are three common reasons why the next generation join the family business.  But these same reasons can make staying on the farm emotionally complex.
Dr. Tom Deans brings alive the ideas in his New York Times best-selling book Every Family's Business to challenge what you thought you knew about transitioning your family farm and family wealth.   5 Ways to Get More Life from Your Money Stephanie Holmes-Winton  Do you feel like you work hard for your money, but you don't know where it's going? Join Stephanie Holmes-Winton for this session to learn some easy and practical strategies to make your income work for you. You'll uncover simple changes that can make a big difference when it comes to your personal finances. Learn how to put that hard-earned money to work for your future and much more to help you get more life from your money, right away.   Emcee - Young Farmer Summit Ashlyn George From scaling mountains over 6000 metres and encountering avalanches and erupting volcanoes along the way to flying in a military jet with the Canadian Forces Snowbirds (for fun), Ashlyn's taste for unique adventures has carried her around the world to 60 countries and all 7 continents with a suitcase full of stories to share.
Today, Ashlyn is the go-to expert and writer on outdoor adventure activities in Saskatchewan. Follow along for captivating stories, travel tips, advice and adventures from Canada to the world. Dr. Tom Deans Willing Wisdom Intergenerational wealth transfer expert Ashlyn George The Lost Girls Guide Adventurer, travel writer, speaker Stephanie Holmes-Winton CacheFlo Founder, CEO CacheFlo This event is exclusively for registered or invited guests who live in Canada and involved in the agriculture, agri-food or agribusiness industry. We reserve the right to refuse or cancel registrations, including those intended as a basis for entry into Canada.