Fencing @ Epic (All Sport One City 2019)
Calgary
Canada @ (CA)
Tel 2019-01-26
Categoria Events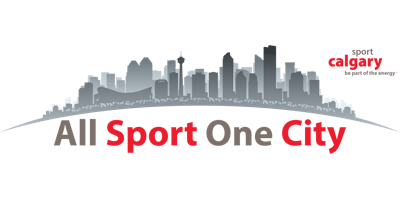 All Sport One City  is a week-long event offering free, no-pressure discovery sport and fitness classes for ADULTS SAVE THE DATE: January 21 - 26, 2019Search All Sport One City to find all the sessions available Do you enjoy activities that require short burst of strength & speed? Fencing might be for you.   Fencing is the historic art of offense and defense with the sword, in which the object is for one fencer to hit another without being hit first. The deadly martial art of swordsmanship developed into the sport of fencing, in which the objective became the touch and not the kill. Today much of the excitement and challenge of serious dueling remain as the fencer attempts to protect himself from his opponent's blade while at the same time trying to find an opening in his opponent's defense.




Modern fencing is a safe sport due to the protective clothing and flexible, blunted blade, which are always used while sparring or competing. The objective of fencing is to demonstrate an ability to outmaneuver and out think an opponent to get the touch. The rules and manner of fencing reflect its original purpose, even though techniques and tactics have undergone many changes through the years. SKILL REQUIREMENTS: None, really.  Just try it out and have fun. ADAPTABILITY: No, unfortunately. We would recommend you check out one of the other great sports offered at All Sport One City. EQUIPMENT / ATTIRE REQUIRED IN ORDER TO PARTICIPATE: Indoor runners/sneakers, long long loose fitting pants, t-shirt, small towel for the face, waterbottle. If you have your own gear, please bring it.  Otherwise, equipment can be provided.


CHECK IN: In waiting area of the fencing clubPlease arrive 5- 10 minutes early FAQs For all other FREE sessions offered at All Sport One City, click HERE WHO IS OFFERING THIS SESSION?   Epic Fencing Club DO I HAVE TO PRE-REGISTER OR CAN I JUST SHOW UP ON EVENT DAY? The only way to guarantee a spot is to register in advance. Registrations will close one day prior to the event start. Drop-in is possible, although space cannot be guaranteed for drop in. (Best to contact the session provider before the session start) MINIMUM AGE REQUIREMENTS? Adult, over 18 years of age TRANSPORTATION/PARKING OPTIONS?Free parking available. There are a few bus options. Check CalgaryTransit.com for details. WHEN SHOULD I ARRIVE?At least 5-10 minutes prior to the start of the event.