Forward Planning – The Future of the Planning Profession
Ottawa
Canada @ (CA)
Tel 2019-02-22
Categoria Events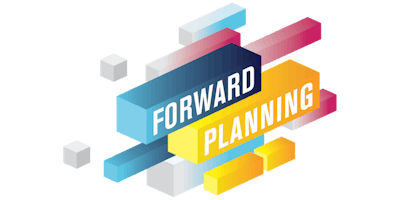 As the Canadian Institute of Planners enters its second century in 2019, it will also be looking ahead—contemplating and considering the future of the planning profession and practice. Throughout the next year, we will engage aspiring and current planners to contribute their diverse experiences and perspectives in a four-part series of conversations. The second Forward Planning conversation takes place February 22, 2019, at the National Capital Commission's Urbanism Lab. All conversations will be live streamed and recorded, with the proceedings used to develop a final paper for release on World Town Planning Day, November 8, 2019. Can't make the event? Join us via our live stream. Missed part one in our series? View the conversation here. Please Note:  It is not necessary to reserve a ticket if you will not be attending the event in Ottawa.
PANELLISTS Dana Anderson FCIP, RPP Dana Anderson is a professional planner with 30 years of experience in the field of urban planning in both the private and public sector. Dana has worked for all levels of government, both directly and through her past and current consulting practice. She has developed, managed, and authored new official plans, secondary plans and zoning by-laws for municipalities across Ontario and has carried out policy studies and prepared plans on a wide range of issues including housing, commercial policy, employment land conversion, and neighbourhood character. As the former Chief Planner for Oakville, Ontario, she managed the completion and implementation of the Livable Oakville Plan and the InZone project. Dana has co-taught a graduate Project Planning course at the University of Waterloo for the last three years and is currently the Planner-in-Residence teaching professional practice and ethics to 4th-year students.
Dana is a Partner with MHBC Planning, Urban Design and Landscape Architecture in the Burlington office. She is a Fellow of the Canadian Institute of Planners, a Registered Professional Planner, member of Lambda Alpha, and a champion of the Urban Land Institute's Women's Leadership Initiative. Tonii Lerat MCIP, RPP Tonii is Nehiyaw (Cree) from Cowessess First Nation. Utilizing her experiences and perspective on land, community, and related economic issues, Tonii has expanded her career both professionally and geographically across Canada as she works with communities to navigate the many nuances of Indigenous Community Planning. Tonii's current work as a Community Planner and Partner at Urban Systems' Saskatoon branch focuses on collaborating with Indigenous communities to develop community plans, economic development strategies, land use plans, community policies, and community engagement initiatives.
Samantha Murphy LLP, MCIP Samantha has been a professional planner in Prince Edward Island for over 16 years and has been a full member of the Atlantic Planners Institute and the Canadian Institute of Planners since 2004. With a BA from McGill and a Masters in Urban and Rural Planning from Dalhousie, Samantha's interests have been in community development, governance, and policy. Samantha's experience includes planning at the municipal level with the Town of Cornwall and the provincial level with the Province of Prince Edward Island. Samantha has held the position of Manager of Municipal Affairs with the Province since 2007. Her other experience includes a brief project with Veterans Affairs Canada and with Intergovernmental Affairs working on meetings, fora, and other initiatives between premiers and US governors.
She has served as the PEI representative on API council, the president of the PEI Association of Planners, a CIP board director, and currently as the chair of the API board. She also served as a jury member for the CIP Awards of Excellence. In her spare time, Samantha is a violinist with the PEI Symphony Orchestra and the PEI Pops Orchestra. MODERATOR Dr. Leela Viswanathan MCIP, RPP We are honoured to have Dr. Leela Viswanathan MCIP, RPP Associate Professor and Director of the Queen's University School of Urban and Regional Planning, in the Department of Geography and Planning, guiding the conversation as our moderator.  Twitter: @ProfLeela Special thanks to CIP's volunteer working committee on this initiative, led by François Lapointe, as well as to the National Capital Commission for providing CIP with use of its Urbanism Lab.   *This event is eligible for CPL credits