Hamilton
Canada @ (CA)
Tel 2019-03-09
Categoria Events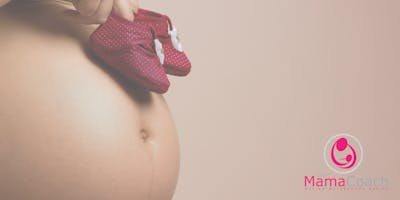 You are pregnant… how exciting. We are thrilled for you, and as Registered Nurses, we want to teach you about YOUR pregnancy. Our group prenatal class is perfect for couples who are looking for a fun, relaxed setting to learn about birth and bringing baby home. It is approximately a four hour session, where we will walk you through all the things you need to know and promise not to make you feel uncomfortable. This session will help you and your partner feel confident about the birth of your baby and what to expect the first month of bringing him or her home. We recommend scheduling the session between 32-34 weeks of pregnancy. The Mama Coach prenatal education was created by Carrie Bruno (founder of The Mama Coach) based on over 12 years experience as a labour and delivery nurse and lactation consultant.
The session will be tailored to your specific learning needs. Here are some examples on what could be covered: Pregnancy: What is normal and when to seek help. Signs of labor: When to stay at home and when to go to the hospital. Pain management options and techniques. Possible complications of labor and delivery. Second stage and pushing techniques. How to get breastfeeding initiated. What to expect in the immediate postpartum period. Bringing your baby home and healthy sleeping habits. We offer private and group classes to ensure we have a class for everyone. Price: $150 Includes class plus email, text, phone support until your baby is born. $50 gift certificate towards any lactation or sleep package Small gift bag with items from local business Take the same class as Jillian Harris did in her pregnancy – this is the perfect class for the busy mom to be.
Contact me to reserve a spot.
[email protected]