New Westminster
Canada @ (CA)
Tel 2018-11-25
Categoria Events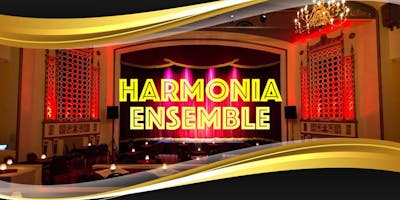 Barry Tan, PianistNicholas Urquhart, ConductorFrederic ChopinPiano Concerto no. 1 in E minor, Op. 11Pavel WranitskySymphony Op. 31 "La Paix"Harmonia began 14 years ago in the living room of Tony Lee, who gathered a number of local musicians to play works written for string ensembles. As the group grew, there was great interest in focusing on the Baroque period as well as music written for small chamber orchestras that are rarely performed by established symphony orchestras. Where needed, wind players are invited to perform with the group. When the group decided to give their first public performance, a whimsical name – I Musici Sushi – was chosen to convey the message that one can have fun listening to, and playing serious music. Over the years, I Musici Sushi has performed numerous benefit concerts for various charities, providing wonderful listening experiences of music from Bach, Handel and Vivaldi to Mozart, Grieg and Suk.




Our faithful concertmaster is Dominic Woo, who trained in Germany and is also concertmaster of Vancouver Metropolitan Orchestra, and our conductor of many years is Nicholas Urquhart, Strings Director at Killarney Secondary School and assistant conductor of the Vancouver Philharmonic, as well as several other music ensembles. A number of highly regarded local soloists such as Laura Vanek (flautist), Emma Ringrose (oboist), Albertina Chan (harpist), Barry Tan (tonight's pianist) and Dominic Woo have performed concertos with I Musici Sushi as well. In early 2018, I Musici Sushi changed its name to Harmonia, and is expanding its vision to perform for a wider audience in the lower Mainland. We welcome the opportunity to play in New Westminster this evening and thank Columbia Theatre, Mr.


Michael Hwang, and Showcase Pianos for the loan of their magnificent Fazioli grand piano.