Holistic Hack for Entrepreneurs
Edmonton
Canada @ (CA)
Tel 2019-01-31
Categoria Events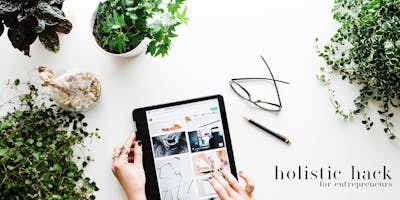 Do you own a website and want to easily and instantly boost your SEO? This is your opportunity to take control of your digital presence with other entrepreneurs in our very first ever holistic hack. What is a holistic hack? Think "life hack" - a hack is a method that gives proven results, it is direct, straightforward and often seems obvious when you see it in action. This holistic hack is the first in a series of events, where we will be doing proven methods to boost your digital presence for you and your small business. PLUS, it's holistic. Meaning, we hack all aspects of your small business, from marketing, sales, networking, client care... everything.   Join this free event, where we will use our community in real life to improve our online presence. Every entrepreneur who owns a website knows the importance of SEO, but getting better visibility on Google is easier said than done.
This 90 minute workshop will teach you the basics of SEO and together we will increase the SEO of your website, increase your social media reach and gain followers. Plus, you have access to a marketing specialist with advice, tips and tricks.  This is a community-driven event, so the more people in attendance, the better the results. Can't attend in person? You can still enjoy the benefits of a holistic hack. Sign up for a ticket and you can attend via skype, and will be given resources to participate the day after the event. To sign up, email us at
[email protected]
Why is this event free? Social Seeds Marketing is mandated to support small businesses in Edmonton and does so by providing free workshops. To find out more about us, visit out website GrowSocialSeeds.com Find out more: What the Holistic Hack offers: Get instant SEO for your website Instantly increase your social media reach and followers Get access to a marketing specialist with free tips and tricks Join the community of entrepreneurs looking to grow their business To get started, come with: Your phone A laptop or tablet Access to your website/blog Access to your social media accounts A friend/fellow entrepreneur so you can both benefit from the SEO holistic hack.
We look forward to seeing you there.