Incarnation - Grade 4-6 Basic Skills & Problem Solving II + Chess 'N Math
Vaughan
Canada @ (CA)
Tel 2019-08-12
Categoria Events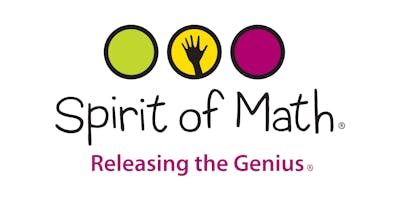 Spirit of Math Summer Camps Grade 4-6 Basic Skills & Problem Solving II + Chess 'N Math   Morning Session by Spirit of Math Schools Inc   This program is primarily intended for students entering Grade 4, 5 or 6 who want a "refresher" before school starts. It is also for new students who would like to experience the Spirit of Math classroom or establish some new skills before starting the school-year evening classes. Content includes integer addition and multiplication drills, relocation, integers, primes, divisibility rules, lowest common multiples, Venn diagrams and date problems.   Afternoon Session by Chess 'N Math          Grades 4-6  With 30 years of experience, Chess 'n Math instructors teach chess using a program specifically designed for young people.
Children learn at their own pace in a fun environment which helps them build social and collaborative skills and acquire strong problem-solving abilities. In addition, the program includes exciting intellectual games, treasure hunt, tournaments and much more. Lessons are tailored for students at all levels and prizes and certificates are awarded to all participants at the end of the camp    Please visit ww.chess-math.org for more information.  FAQs Is there a before and after care? Yes, before and/or after care is available for a small fee of $50 each per child per week. The fee for enroling in both before and after is $100 per child per week. Drop-off is open between 8:00 am and 9:00 am. The afternoon care session begins at 4:00 pm and ends at 5:00 pm.
This service is available only to children enrolled in the camp(s). Are lunch and snack included? No. Each student must bring a nut-free lunch and snack. Who can I contact if I have any questions? Please email
[email protected]
or call at 416-223-1985 ext.111 if you have any questions. Refund Policy Refunds will be offered up to 7 days prior to the first day of the event. Special circumstances will warrant refund after this point. Please contact us at the info above. An administration fee may apply.