IT/OT Convergence In Practice
Calgary
Canada @ (CA)
Tel 2019-02-25
Categoria Events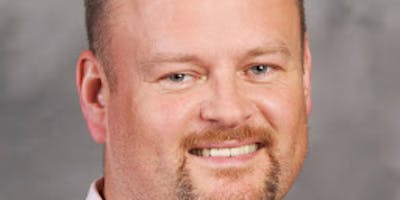 For years now we as a collective group of OT or ICS professionals have struggled with the influx of 'IT' type assets and technology into an 'OT' environment. The challenge is primarily fueled by a healthy (but maybe overstated) respect (fear?) of upending the status quo. Not the expected uptime and reliability of the process we are sworn to protect but rather the reluctance to overcome entrenched OT 'obstacles' like not being able to patch, use strong passwords or to use active or agent based approaches to security. The problem with those obstacles is that they are imagined, not real. For over a decade now we have been pulling IT type of tools and practices fully into the OT environment. We have done it safely, effectively and without ever having tripped a unit, voided an OEM warranty or caused any harm to any of our clients' assets or procedures.




For true OT/IT convergence to succeed we must take ITSM (IT Systems Management) into the OT environment or what we are calling OTSM. This approach combined with a delicate balance of IT skills/tools and OT oversight and execution is the future of cybersecurity in the process control world. Built by ICS systems integrators for the ICS environment my presentation will walk through the basic premise of OTSM and share 2 real world case studies of organizations reaping significant benefits from the OTSM approach in live, critical, operating environments.  Itinerary: 5:30 PM to 6:00 PM              Table-Tops & Networking 6:15 PM to 7:00 PM             Buffet Dinner 7:00 PM to 8:30 PM              Technical Presentation 8:30 PM to 9:00 PM              Table-Tops & Networking Bio:  Rick Kaun is the VP of solutions for Verve Industrial Protection.


An ICS security provider of both software and services. For almost 20 years Rick has travelled around the world to work with clients of all sizes and in multiple industry verticals in his roles at Matrikon, Honeywell and now Verve. Rick always strives to work with his clients to define scalable, affordable, sustainable solutions in pursuit of the balance between security and operations.