Lemons to lemonade: How to turn your heartbreak into a breakthrough!
Kanata
Canada @ (CA)
Tel 2019-10-22
Categoria Events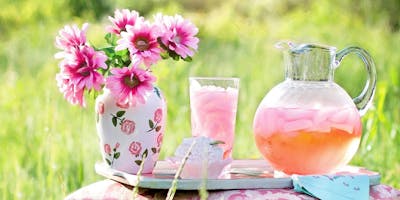 Have you gone through a break-up recently? Or was your break-up years ago, but you still feel hesitant about love and haven't managed to find "the one"? It can be frustrating (and painful...and expensive) when a relationship ends. You're a bright, dynamic, caring woman…so why are things not working out for you? The only way to end this struggle is to uncover your relationship patterns and change them once and for all. Once you know what your pattern is, you'll spot it immediately and avoid going headlong into another dead-end relationship. So, if you're tired of unfulfilling relationships and want to learn how to avoid making the same mistakes again, this workshop is for you. In this two-hour workshop, you will discover: The top 5 mistakes people make after a break-up The most common unhealthy relationship patterns The 4 steps to turn your heartbreak into a breakthrough.
It's time to take control of your life and feel great about yourself again. Sign up now to change your love life destiny – seating is limited. This event is FREE, but I'd appreciate a donation of $10-20 for my favourite charity, Plan Canada's "Because I am a girl" (helping girls in developing countries obtain education, housing, basic human rights, and a better future).  Door opens at 6:45 pm - please arrive before 7 so we can start on time. P.S. Bring a friend with you, so they can benefit too. (Just be sure to register an extra seat for them.) Rave reviews from past Lemons to Lemonade participants: "Fantastic workshop, Karen. I loved the visualizations and the examples to tie into the concepts. I loved that you shared your stories, it added a lot of credibility." —Jenny "Great workshop.
Really loved it and I highly recommend It. Very interesting and informative. " —Chantal "You're amazing. Thank you for giving me HOPE and all the guidance." —Niva "Thank you for tonight. I learned a lot about my patterns and myself. " —Sandra "I came to the workshop pessimistic about the outcome, thinking I would hear what I already heard before. It was refreshing to learn new tips and strategies that I can actually apply in my situation, so I have left my pessimism behind and am optimistic about my power and my future." —Irene "Great seminar. Feeling inspired." —Karine "Wonderful to meet with like-minded women committed to make such positive change. I absolutely can't wait for the 2-day workshop. Totally pumped. Thanks Karen for the workshop.
" —anonymous workshop participant "Karen is very knowledgeable in the matters of the heart...Highly recommend her workshops. " —Carol