Edmonton
Canada @ (CA)
Tel 2019-09-26
Categoria Events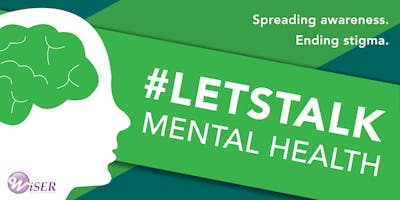 "You are too anxious, get it together. Stop being so sensitive. " We hear these negative conversations around mental health, at work, university campuses and at home. In any given year, 1 in 5 people in Canada personally experience a mental health problem or illness. Many don't seek help because of stigma. Join WiSER on September 26, 2019 as we provide a platform to openly discuss about mental health. We invite speakers and panelists to share how to reduce stigma and how we all can help to be more aware of mental health around ourselves. This event is the first of WiSER's professional development series in this academic year. Following the event, you are also invited to our Mindful Yoga. Please bring your yoga mats and dress accordingly. To attend the yoga session, you must register for "Workshop+Yoga" at tickets checkout. You will sign a waiver before the yoga session.  Light refreshments and beverages will be provided throughout.
This event many be counted towards professional development hours for both graduate students and professionals. Individuals are responsible for confirming Professional Development Hours requirements with their respective associations. Please bring your PD form upon completion of the workshop. EVENT AGENDA 5:30 PM: KEYNOTE SPEAKER 5:50 PM: PANEL DISCUSSION 6:30 PM: CLOSING REMARK. MINDFUL YOGA (ROOM TBA) TO FOLLOW. MEET OUR KEYNOTE SPEAKER TBA. Check back soon on our announcement. MEET OUR PANELISTS JAMIE BAY: Jamie Bay is a Certified Life Coach and founder of The Wellness Warrior. The Wellness Warrior offers wellness workshops, panel sessions and content that empowers women in Edmonton to show up as their courageous selves every day. Jamie also works at ATB as Chief of Staff for Customer Experience and is the Head of Wellness for YEG Boss Babes.  As a business woman who lives with anxiety, Jamie's vision is to continue putting courage first to share her personal story of mental health.
She empowers women to understand they aren't alone in their struggles and that they can become anything they focus their minds on. JACQUELINE P. LEIGHTON: Jacqueline P. Leighton is a Registered Psychologist and Professor in School and Clinical Child Psychology at the University of Alberta. She earned her PhD in 1999 at the U of A and completed her SSHRC-funded Postdoctoral Fellowship in 2001 at Yale University. Dr. Leighton has been investigating human development, learning and achievement for nearly 30 years. Including the powerful role that agency, emotions and perceived social circumstances play in human problem-solving, her work touches on self-regulation, productive failure, adaptability, and resiliency. She has published numerous articles in measurement and assessment journals, is past editor of Educational Measurement: Issues and Practice and has written several books published by Cambridge University Press and Oxford University Press.
Her most recent research focuses on the origins and tacit internalization processes of gender biases.   JASMINE BAJWA MEET OUR YOGA INSTRUCTOR Kathleen Norman