Myseum Intersections: Revisionist Toronto | Festival Launch Party
Toronto
Canada @ (CA)
Tel 2019-02-28
Categoria Events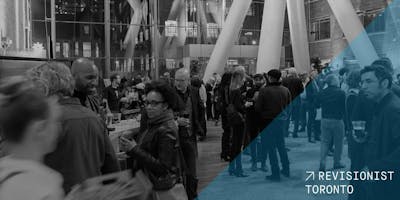 Myseum of Toronto invites you to experience an evening of exploration at the launch party for our fourth-annual Intersections festival. Mix and mingle with the artists, curators, creators, and organizers behind this year's 17 eye-opening projects. As always you can expect good music, live performances, installations, and a fun and welcoming crowd.  Myseum Intersections is a city-wide festival of exhibits, events, and interactive community experiences covering a range of historic and contemporary issues. The festival aims to present a wide array of programming that create dialogue on civic issues and inspire a deeper appreciation for the richness of our city. The theme for this year's Intersections festival is Revisionist Toronto which revisits and re-imagines some of the dominant narratives that shape our understanding of the city.
Projects featured in this year's festival explore lost or hidden stories that have been paved over and forgotten, and seek to reclaim important perspectives from Toronto's past.  Find out more about about Myseum Intersections: Revisionist Toronto here Please note: -The venue is wheelchair accessible. If you have any other needs, or require additional assistance, please email
[email protected]
and we will do our best to accomodate.  -In case of cancellation or changes, we will do our best to notify you in advance via email. -Entry is on a first come first serve basis.