Calgary
Canada @ (CA)
Tel 2019-03-16
Categoria Events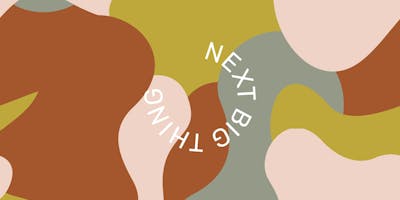 Join us at the third annual Next Big Thing for an entrepreneur-focused educational conference for small business owners featuring industry experts. This affordable one-day event is created by entrepreneurs for entrepreneurs.  Next Big Thing is for freelancers, those with a side hustle, busy parents who run a business, people in the midst of a career transition or simply individuals who have a great idea that need help getting it off the ground. Every speaker and panelist is an individual who as done the hard work to get where they are today and we've asked them to speak at Next Big Thing to share how they did it. This conference is all about gaining hands-on information from industry experts to help your business succeed in 2019 and beyond. Sessions include digital marketing, problem-solving, finance, pitching the press, branding and industry trends and networking sessions.




Top 10 Things You'll Learn at Next Big Thing: Building your branding. Solving problems with Social Media Time management and Mindfulness Pitching to Modern Media Tips for making your business Standout in a Crowded Marketplace Managing cashflow in your Small Business Creating a marketing campaign with big results with a small team How to grow your social media audience + turn them into customers Is it too late to start your youtube channel? Let's talk about podcasting We're excited to share that we've introduced a lower price point for our Early Bird Tickets - for only $99 (plus GST + fees) you will get a full day of educational sessions plus an opportunity for networking and merriment at our afterparty. There are only 100 of these Early Bird Tickets available - after they are sold out the price goes up to $150 (plus GST + fees).


And of course, we will have many other goodies and surprises throughout the big day. Come alone or come with a friend; Next Big Thing is an inclusive environment where everyone is welcome.