North Hill Local Growth Planning - Main Streets Landowners & Business Owners
Calgary
Canada @ (CA)
Tel 2019-02-20
Categoria Events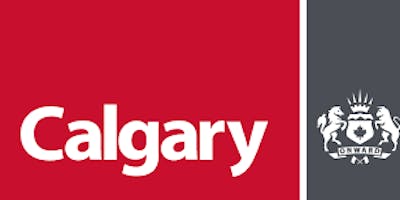 The City of Calgary is facilitating a Main Streets Workshop to discuss opportunities and challenges connected to current land use zoning (building types/heights and allowable uses) and the future vision for land use and redevelopment along Main Streets including: Edmonton Trail NE, Centre St N, 16 Avenue N and 4 St NW. As a commercial landowner or business owner within a Main Street listed above, we invite you to participate in this collaborative workshop with The City and other Main Streets landowners and business owners. Feedback collected in this session will help inform new land use concepts and policies to help guide future redevelopment along these Main Streets, as part of the broader North Hill Communities Local Growth Planning project.  The workshop will be held on Thursday, February 20, 2019 from 2 p.m.
– 5 p.m. at the Crescent Heights Community Association (1102 2nd Street NW). Coffee and Timbits will be served.  Please confirm your attendance by registering here before February 17, 2019.  This event is for landowners and business owners along Edmonton Trail NE, Centre St N, 16 Avenue N and 4 St NW only. Members of the general public and residential landowners from the North Hill area, are encouraged to attend the Public Session noted below. Please also note that registration space is limited and based on venue capacity and will be on a first-come first-served basis. Please also note that translation services will be provided for this event, please indicate your translation needs on your registration.  PROJECT BACKGROUND The City of Calgary is currently working to create a local area plan to guide future growth and redevelopment with the communities of Thorncliffe Greenview (south of Mcknight Blvd – which includes the Greenview Industrial Area), Highland Park, Mount Pleasant, Tuxedo Park, Winston Heights-Mountview, Crescent Heights, Renfrew, Rosedale and Capitol Hill.  Through this local growth planning process, we'll work together to create a future vision for how land could be used and redeveloped in the area – building on the vision, goals and policies outlined in Calgary's Municipal Development Plan and the Developed Areas Guidebook.
Edmonton Trail NE, Centre St N, 16 Avenue N and 4 St NW are key Main Street growth corridors with unique conditions and circumstances. A focused discussion with key stakeholders, such as yourself, about these Main Streets and associated issues and opportunities will be an important part of this phase of the project. PUBLIC SESSION A session for the general public will be held on Saturday, March 2, 2019 from 10 a.m. – 2 p.m. at the James Fowler High School. This public session will have a broader focus, but you are welcome to attend this session if you are interested and/or if you received this letter, but do not own land or a business on one of the Main Streets. For additional information about this project and the public session, please visit Calgary.ca/NorthHill.
Joing the conversation online #NorthHillYYC