Online Functional Behaviour Analysis Option
Vancouver
Canada @ (CA)
Tel 2019-01-17
Categoria Events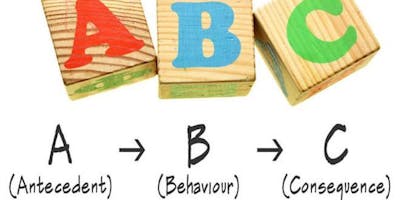 ****Note this is the ONLINE VERSION**** Participants of this version will be sent a link to watch live via Zoom.  The Autism Support Network Vancouver Neighbourhood Group is holding a parent support and information meeting. Parents from all areas are welcome to attend. For the focus of this meeting Katie Allen will be presenting on Functional Behaviour Analysis.  Functional Analysis: The Bridge Between Assessment and Treatment This presentation will enhance the knowledge of parents in the area of analogue functional analysis (FA) to determine a function-based treatment for individuals will developmental disabilities. Research supporting function-based treatment will be used to show the necessity for AFA to bridge the gap between assessment and treatment. Parents will be provided with information in the implementation of the analogue functional analysis, interpretation of the results, and development of function based treatment plans.




Case examples and visual graphs will be used to demonstrate the applicability and success of an AFA conducted prior to developing treatment plans. Bio: Katie Allen M.S. BCBA Katie Allen, M.Sc. BCBA, is a master's level Board Certified Behavior Analyst (BCBA) since 2005. Her Master of Science degree in Applied Behavior Analysis (ABA) was obtained through Northeastern University, Boston MA. Katie spent three years at the New England Center for Children, a leading day and residential program for children with autism in the United States. Upon completion of her master's degree she spent one year working in a public school setting implementing ABA both in and out of the classroom. She moved to Vancouver in 2006 to design and implement individualized home based ABA programs for children with autism and other developmental disabilities.


Her focus in training and practice has been working with individuals with developmental disabilities who exhibit severe challenging behavior including self-injurious behavior, aggression, and property destruction within the contexts of home, school, community and residential treatment. Katie has been active as a board member of BC-ABA for four years in the roles of member at large for publications, secretary, and currently president-elect. Along with her clinical practice, Katie has taught classes in applied behavior analysis at Surrey College, presented research at both local and international venues, and has been an invited speaker to a variety of organizations including parent groups, BC Children's hospital, Fraser health, and school districts, and conferences.


Please join us for discussion and networking. RSVP to save your seat.