Ottawa 67s vs Hamilton Bulldogs
Ottawa
Canada @ (CA)
Tel 2019-01-19
Categoria Events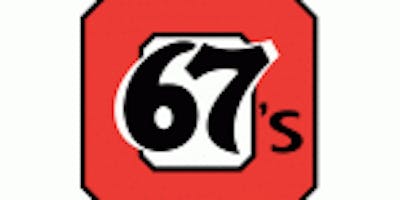 Ottawa Ottawa 67s VS Hamilton Bulldogs. TIPES and the Ottawa 67s have partnered to create a fun experience for ASD families in the Ottawa area. For the 67s game on January 19th, we have worked with the 67s group to create a Sensory Zone. There will be a quieter area for families where we will have some quiet activities that kids can take part in if they need a break. We are very excited about this. To purchase tickets, follow this link (http://www.tdplace.ca/promo-code) and enter promo code 67TIPES. Follow the link to the game on January 19th, and select the section of your choosing. Ottawa 67s staff are encouraging families to select SOUTH SECTION 3 or 4 as this will be close to the quiet room we will have set up. Your registration on this Eventbrite is only being used to spread the word and see how many families will be joining us.  (The tickets are not FREE).
In addition, the KidZone (with inflatables) is usually quite loud and can be overwhelming for some children. As such, the 67s group is opening the KidZone to ASD families who would like to come early (12:30-1pm). For this, please enter via Gate 3 and look for a TIPES staff to guide you in the right direction. We are looking forward to seeing you all there. Please email
[email protected]
if you have any questions. Please go to www.tipes.ca for more information on what we do.