Ottawa Book Expo - Food Drive - Eradicate Human Starvation in Ottawa
Ottawa
Canada @ (CA)
Tel 2019-10-20
Categoria Events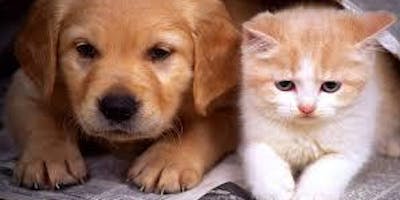 We don't allow cute dogs and cats to starve on the streets of our nation's capital. So, why are we allowing fellow human beings to go hungry in such a wealthy country as ours and properous national capital? I have noticed more and more people in Ottawa these days looking for food in garbage cans among of city's new homeless population.  Working families are also struggling to put food on the table. Ottawa Book Expo invites attendees to donate non-perishable food items from 10 AM to 5 PM on Sunday, October 20, 2019 in the Horticulture Building of Lansdowne Park in the Glebe. But, if you can't make it, please make a donation through Eventbrite and we will consult with the Ottawa Mission and other local food banks on what their greatest needs are as far as food.
The Ottawa Citizen reports that three Ottawa ridings have among the highest per capita food bank use in the province, according to a "hunger map" released Wednesday by Feed Ontario. Ottawa-Vanier had the highest food bank use of any riding in the province  — 15 in 100 residents visited a food bank in 2018, according to the data behind the interactive map. Two other Ottawa ridings were in the top 10 in Ontario. In Ottawa South, nine in 100 people accessed a food bank last year. In Ottawa West-Nepean, it was eight in 100 people. It was not much better in Ottawa Centre, with seven out of 100 people. "There's a lot of hidden hunger in Ottawa," said Rachael Wilson, director of communications and development at the Ottawa Food Bank. "People are living pay cheque to pay cheque.
There's lot happening in Ottawa we're not talking about." Ottawa has neighbourhoods with some of the highest incomes in Canada, and Ottawa-Vanier includes affluent neighbourhoods such as Rockliffe Park and New Edinburgh. But there's also a huge income disparity in the riding, said Erin O'Manique, the executive director of the Gloucester Emergency Food Cupboard. Help support our food drive and our efforts to secure the event in order to facilitate the food drive during our event. Ottawa Book Expo doesn't receiving funding from any level of government. Our food drive is sponsored by Journal de Gatineau and The Canadian Business Daily.