"Power Moves" Ryerson Women in Leadership Conference 2019
Toronto
Canada @ (CA)
Tel 2019-03-16
Categoria Events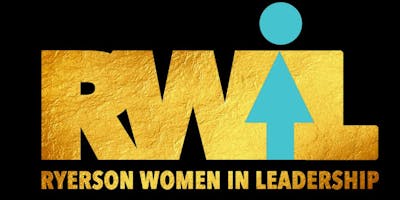 Ryerson Women in Leadership's annual conference is here. This year's theme is "Power Moves". Power moves focuses on the steps and decisions an individual makes in their life that allows them to achieve their dreams, aspirations, and goals. They take on many forms: academia, entrepreneurship, career choices, strategic connections, social causes, to name a few. These moves could even be the smallest of decisions which propels you into a realm of growth, provides empowerment, creates opportunities, and ultimately leads you to the life you've envisioned. Let's make that move. Our renowned conference features incredible speakers who will be taking part in keynote addresses, workshops, a discussion panel and a networking session. Our guest speakers are from diverse disciplines, careers, and experiences in order to convey perspectives that can be applied to numerous areas of leadership.
The conference will be taking place at The Globe and Mail Centre - 351 King Street East, Suite 1600, 17th Floor Toronto ON M5A 0N1. Registration will begin at 9:00am. Event concludes at 6:00pm. This event (like all our events) is not exclusive to women or students in a specific field of study. All are welcomed. Complimentary:  -Coat check  -Breakfast and lunch  -Business casual or business formal wear is recommended -Dietary restrictions including vegan, vegetarian, halal, allergies, and more can be accommodated but must be indicated via survey 2 weeks prior to the event PHOTO AND VIDEO RELEASE:  By registering for this event, you agree that Ryerson Women in Leadership may use your name, voice, picture, and likeness as recorded on these premises in conjunction with this event without any compensation to you.
You also authorize the use of video or photographs obtained at this event for any purpose, including but not limited to live and recorded transmission, advertising, promotion, sale, and transfer, in all media now known or hereafter devised throughout the universe and in perpetuity. You agree you have been fully informed of your consent, waiver of liability, and release before participating in this event.