R intermédiaire : Visualisation et présentation des données/ Intermediate R: Data Visualisation and Presentation (Eng)
Montreal
Canada @ (CA)
Tel 2019-02-21
Categoria Events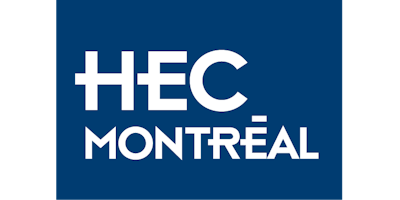 ATELIER R intermédiaire : Programmation fonctionnelle La direction du programme de doctorat en association avec la Bibliothèque HEC Montréal organise un atelier visant à soutenir les étudiants de doctorat et de maîtrise dans leurs projets de recherche. CONTENU: 1. La librairie ggplot2 1.1 Survol des options de la librairie, 1.2 La grammaire des graphiques, 1.3 La mise en forme des données.  2. La création de rapports et de présentations 2.1 Le langage Rmarkdown, 2.2 Création de diapositives avec Beamer et knitR, 2.3 Intégration de code R aux documents LaTeX. PRÉREQUIS: Les participants devront avoir des compétences de base en programmation avec le langage R. FORMATEUR: Luc Villandré est stagiaire postdoctoral à HEC Montréal sous la supervision de Jean-Francois Plante.




Il est titulaire d'un doctorat en biostatistque de l'Université McGill (2018) et d'une maîtrise en statistique de l'Université de Montréal (2008). Sa recherche actuelle porte sur les méthodes computationnelles pour les problèmes de données massives en statistique spatiale. Précédemment, sa recherche a porté sur les méthodes bayésiennes pour le regroupement phylogenétique, appliquées à la modélisation de la transmission du VIH. Il utilise R quotidiennement depuis 2003. Intermediate R: Data Visualisation and Presentation The Office of the PhD Program Director in association with the HEC Montréal Library is organizing this hands-on workshop which aims to assist PhD and Masters students in their research projects.  CONTENT 1. The ggplot2 package 1.1    Overview of package options, 1.2    The grammar of graphics, 1.3    Data preparation.


2. Creating reports and presentations 2.1 The Rmarkdown langage, 2.2 Creating slides with Beamer and knitR, 2.3 Integration of R code into LaTeX documents. PREREQUISITES Participants are expected to have basic skills in R programming.  INSTRUCTOR: Luc Villandré is currently a postdoctoral fellow at HEC Montréal, working under the supervision of Jean-François Plante. He obtained a PhD in biostatistics from McGill University in 2018, and a Masters degree in statistics from Université de Montréal in 2008. His current research focuses on computational methods for big data problems in spatial statistics. His past research has touched on computational methods for Bayesian phylogenetic clustering, with applications to HIV transmission cluster inference. He has been using R on a daily basis since 2003.