RBC CEO Learning Session March 2019: Q&A with Business Development Experts
Edmonton
Canada @ (CA)
Tel 2019-03-14
Categoria Events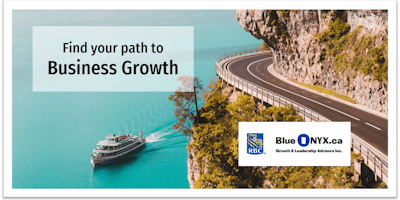 Welcome to our RBC CEO Learning Sessions Growing a business has endless challenges.  Let's get to solving some. Is your Business Strategy working?  How do you know? Can you identify your #1 limiting factor? Are you busy building a business or is the business running you? What decision is keeping you up at night? Do you feel isolated or trapped? Is it all on your shoulders? Are you struggling to keep your business dream and vision alive? CEO Session Mar. 2019 - Q & A session with Business Development Experts Join us for lunch as Expert Business Development Panelists share their expertise in: Product and Market Research Digital Generation and Conversion Connecting Leads into Sales Are you wondering what is and isn't working today?  Do you have questions on how to grow your revenues in spite of the world around you? Are you looking for different outcomes but don't know how or where to start?  Maybe you are looking to expand markets or make a meaningful change in your business growth pattern.
Bring your questions forward, let's get you moving in the right direction. Breakthrough today's challenges and find growth in your business. About these CEO Sessions:  We have created RBC CEO Learning Sessions just for you.   CEO Education that is focused on small-to-medium Enterprise Business Owners, CEO and Executive Directors. Why should you attend these workshops? A) Increase the value of your business B) Enjoy working 'in' and 'on' your business again C) Engage in conversations with peer business owners Our Event Panelists Rockstar #1 - Steve Martens of Route 7 Steve Martens has developed products in various industries including agricultural, industrial, oil and gas, military and medical equipment. More recently Steven co-founded and is president of Route 7, a collaborative technology development company.
Additional experience in software sales, engineering consulting and business development have given Steven a wide exposure to several industries and unique perspectives on what is effective. Route 7 helps companies structure and adapt to new opportunities; opportunities that must pass a robust market validation prior to execution. Rockstar #2 - Scott Cunningham of Social Lite Scott Cunningham is the Founder and Managing Director of Social Lite, a full-service digital marketing agency focused on helping small and medium-sized businesses accelerate revenue growth using the latest digital tools and strategies. Social Lite's approach to digital marketing encompasses social media, search engine, advertising, email, and website strategies to drive online leads, convert buyers, and ascend lifelong customers.
Consisting of 12 full-time members and a vast network of partners, Social Lite has expertise in planning and executing lead generation campaigns for a wide span of industries in both the B2B and B2C sectors, including hospitality and tourism, heavy industry and construction, software and technology, e-commerce and retail, and nonprofit.   Rockstar #3 - Michael Kroll of Kroll Communications Michael Kroll is a specialist as it pertains to new business development, sales communications as well as the deployment of customized sales pipeline and management software. He has consulted with small to globally sized businesses for over 10 years, worked with some of the most recognizable brand name companies, along with personally advising multiple billionaires on their business.
Michael is now the founder and CEO of Kroll communications Inc.  Kroll Communications Inc. is a boutique business development firm specializing in three key areas of business; 1. Lead Generation, 2. Sales Training and 3. CRM software customization and deployment. The business has customers ranging from technology firms, construction businesses, professional services as well as many more, and works in Canada and the US. Kroll Communications is also active in helping and advise political campaigns in their crafting key messages for the public. Outside of Michael Kroll, its founder, there are six individuals who work at the firm as well as having strategic alliances with several other businesses in Edmonton. Our RBC Hosts Brad Gatschene, Manager, Business Markets at RBC Royal Bank of Canada Mathew Pedwell, Manager, Business Markets at RBC Royal Bank of Canada Glenn Walden, Manager, Business Markets at RBC Royal Bank of Canada Our Event Facilitator Jeffery Eschak, CPA, CMA is a local business owner and is on a mission to increase the value of Alberta based small-to-medium businesses by $1 billion by 2030.
He is sharing simple, valuable and proven insights to help us join him in his mission. Connect with Jeff via WEB: www.blueonyx.ca via LinkedIn: https://www.linkedin.com/in/jeffeschak via YouTube channel: BlueOnyx Business via Facebook Group: Grow and Scale your Business YEG Questions about this event or the CEO Learning Sessions? contact Jeff directly: 
[email protected]
or via phone 587.414.5801 Is lunch included?  Yes light lunch is provided by the sponsor RBC Royal Bank of Canada Is there a refund policy?  If you are unable to attend and look for a refund, eventbrite.ca will refund you up to 5 days before the event. Is there a money back guarantee? These sessions are created for top executives of small-to-medium enterprises.  If you have 5 to 200 employees you are eligible for the money back guarantee.  Please contact the event facilitator for details. Is parking included? The venues selected for these sessions has available parking included Permissions:® / ™ Trademark(s) of Royal Bank of Canada.  RBC and Royal Bank are registered trademarks of Royal Bank of Canada.