RICS & CIQS Prairies Chapters Event: The Calgary Cancer Centre
Calgary
Canada @ (CA)
Tel 2019-03-06
Categoria Events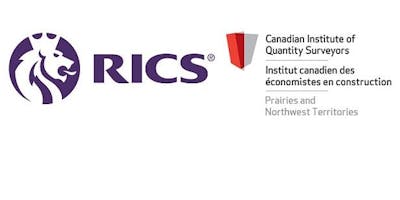 The RICS & CIQS Prairies Chapters are pleased to host a presentation that will provide an insightful procurement & features perspective on the delivery of the new Calgary Cancer Centre and some of the insightful history into the Victorian Comprehensive Cancer Centre in Australia.  Ground has been broken, and construction is underway on the long-awaited $1.4 billion Calgary Cancer Centre. The 2 million-square-foot facility will significantly increase the capacity for cancer care for southern Alberta, providing 12 radiation vaults, 160 in-patient beds, more than 100 patient exam rooms, and over 100 chemotherapy chairs.  Scheduled to open in 2023, the Calgary Cancer Centre will be the leading healthcare facility and educational hub for cancer services in southern Alberta.
Current Agenda 5:00 pm: Registration 6:00 pm: Buffet dinner with cash bar 6:30 pm: CIQS, AIC and RICS intros 6:45 pm: Presentations and Q&A 7:45 pm: Networking  All net proceeds from this event will be donated to the Alberta Cancer Foundation, a Registered Charity - GST Number 11878 0477 RR0001.   Featured speaker: Toby Hendrie, Project DirectorCalgary Cancer Centre – PCL Construction Management Inc Toby Hendrie is currently the Project Director for PCL's $1.1 billion Calgary Cancer Centre project. Toby started his career as a contractor's quantity surveyor in the United Kingdom 30 years ago, and joined PCL upon moving to Canada in 1998. Since, he has received his Gold Seal certification in construction, and travelled internationally to work on one of PCL's largest projects – the $1 billion Victorian Comprehensive Cancer Centre, in Melbourne, Australia.
Toby spent four and a half years on the Victorian Comprehensive Cancer Centre project as Construction Manager, leading his team from contract award to opening day. Toby's tenacity for construction excellence and innovation is evident in all projects he manages, motivating his team to be the best they can be, while safely completing projects on time and on budget. Toby's presentation will provide some insight into the Victorian Comprehensive Care Centre and the Calgary Cancer Centre projects, the challenges that were faced, and the opportunities the design-build model can offer. Moderators: Jerry Crawford, PQS, PMP, GSC - KGC Consulting Services Ltd,Jerry Crawford is a claims consulting professional, he is a registered CIQS designation holder, he also holds a PMP designation from the Project Management Institute and is Gold Seal Certified with the Canadian Construction Association. He has over 40 years of industry experience .
He is the founder and principal director of KGC Consulting working with clients doing construction dispute litigation support on transportation, energy, commercial, industrial, multi-family residential, civil & building infrastructure projects. Doug Johannson, FRICS - Avison Young Real Estate Alberta IncDoug Johannson is a principal with Avison Young and has over 20 years of experience in commercial real estate development and brokerage. Focused primarily on industrial properties, Doug has been the architect of hundreds of leasing and sale transactions across Canada as well as Eastern Europe, including a 6 million square foot logistics park in South Moscow, Russia. He is a Fellow of the Royal Institution of Chartered Surveyors (RICS) and is a member of the RICS Americas Board, the Knowledge Board, the Membership Working Group and is the Global Chair of the Education and Standards Board for the RICS in London, England For more information on sponsorship opportunities, please contact Doug Johannson (
[email protected]
)