Round 2 Club Officer Training/TM Leadership Institute (COT/TLI)
Toronto
Canada @ (CA)
Tel 2019-02-09
Categoria Events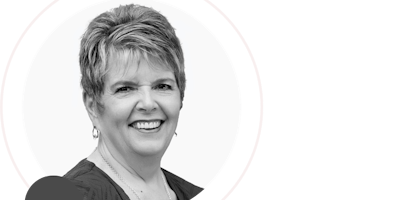 To help clubs succeed, Toastmasters International provides training for club officers twice per year. Round 2 training is particularly helpful for officers now that you have 6 months experience in the role and have a new set of questions for how to succeed. This is critical training for all newly elected officers. Join us at the state-of-the-art facilities at Ryerson University and invigorate and ignite your passion for learning.  Refresh and refocus on your priorities for the remaining months of your term. Share with others who would benefit from hearing about your successes.  Be there to get the information and support to take you and your club to a successful conclusion of the 2018/19 term.  Session kickoff with the incredible PAT JOHNSON, Past International President, from Vancouver, BC.




Pat coaches leaders to help them find their greatest versions of their authentic selves and works with individuals to overcome their self-limitations and to aspire to more in life. Pat has authored a book on building vibrant corporate clubs, available on the Toastmasters International website.  Cash at the door: $10/full day; $5/half day (optional lunch available $10) Schedule:  8:30 AM Registration 9:00 AM Session Kickoff with Pat Johnson, PIP 10:00 AM Officer breakout sessions 11:30 PM Lunch Break 12:00 PM TLI Workshops - Round 1 1:00 PM  TLI Workshops - Round 2 2:00 PM End Club Officer Training Breakout Leaders/Pathways Experts: President: Andrew Mertens, DTM VP Education: tba VP Membership: Johanne von Zuben, DTM VP Public Relations: Emilio Morales, DTM Secretary: Roman Smolak, DTM Treasurer: Alan Madonik, DTM Sergeant At Arms: tba Toastmasters Leadership Institute (TLI) Workshops: Pat Johnson, PIP:  Creating Success in Corporate Clubs  Mario Keriakedes, DTM: Leadership Characteristics Part 1 Irene Kay, DTM:  Leading With Volunteers Daniele Thibodeau, DTM:  Managing Change With Pathways Roman Smolak, DTM:  Closing the Deal; Converting Guests to Members Bring your club leadership handbook and a pen.


Easily accessible by TTC (walk from Dundas subway station or take Dundas streetcar to Church St.) DON'T DELAY... REGISTER TODAY.