Social Innovation Challenge: What's your humanitarian solution? (Vancouver)
Vancouver
Canada @ (CA)
Tel 2019-01-26
Categoria Events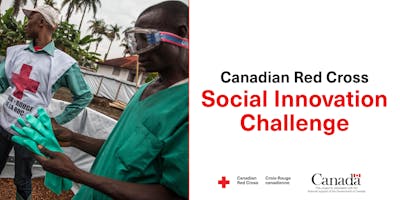 Interested in humanitarian aid work? Have ideas for responding to crises around the world? Join us on January 26 for the 2nd Canadian Red Cross Social Innovation Challenge. Led by the Youth Advisory Committee, this year's challenge will be more interactive and will focus on the current Ebola outbreak in the Democratic Republic of Congo. The challenge is open to individuals aged 18-30 of all educational backgrounds and levels of expertise. This page is to register for the Vancouver, BC in-person event. To register for the Calgary, AB in-person event, click here. To register for the Toronto, ON in-person event, click here. To register to compete online, click here. Registration for the Quebec City, QC in-person event (Saturday, February 2) COMING SOON.




Here's how it works: Pre-challenge 1. Register individually and choose one of five specialties: Public Health Psychosocial Support (Social Work) Communications Finance/administrative/generalist Engineering/technology We'll use these specialties to assemble teams of 4 to 5 people. It will be a great opportunity to test your ability to work with new people. 2. Watch the 30-minute webinar prior to competing, which will provide you with some basic information about humanitarian aid work. Round 1 1. Arrive at 9 a.m. on the day of, meet your team, and receive your briefing on the challenge. 2. You'll have 4 hours to develop your innovative solution, but there might be interruptions along the way. 3. Your solution will be judged by our team of experts and one winner will be selected each in Vancouver, Calgary, Toronto and Quebec City (February 2).


Online entries will be judged with those from the location closest to them. 4. The winning team in each area will win: A lunch and learn with a Canadian Red Cross humanitarian.  This is your opportunity to discuss your solution, make improvements and find out more about working as a humanitarian. Round 2 1. Each of the three winning teams will have two weeks to make changes to their solution. 2. You'll submit a video presentation to our panel of judges in Ottawa and they'll select the final winner. 3. The winning team will win: A mentorship with a Canadian Red Cross humanitarian Your solution featured on the Canadian Red Cross blog Don't miss this opportunity to contribute to the conversation about this humanitarian crisis.