Speed Skating - Long Track (All Sport One City 2019)
Calgary
Canada @ (CA)
Tel 2019-01-22
Categoria Events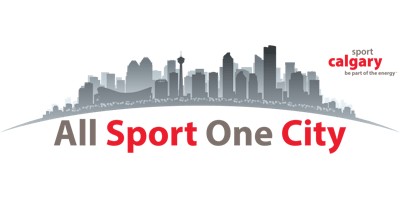 All Sport One City  is a week-long event offering free, no-pressure discovery sport and fitness classes for ADULTS SAVE THE DATE: January 21 - 26, 2019Search All Sport One City to find all the sessions available If you want to feel the speed, you are at the right place. Gather your friends, come over and try speed skating at the Olympic Oval at University of Calgary. The coaches from the Calgary Speed Skating Association provide an inclusive and exciting experience in which you are taught the basics of speed skating and the fun of racing on skates, in a safe and supportive environment. SKILL REQUIREMENTS: None, really.  Just try it out and have fun. ADAPTABILITY: Call in advance to discuss needs . EQUIPMENT / ATTIRE REQUIRED IN ORDER TO PARTICIPATE: Unless you have your own, SPEED SKATES will be provided.  REQUIRED: sport glasses/safety glasses, gloves, long sleeves and pants.  OPTIONAL: soft knee pads (volleyball style), neckgard, elbow pads .




CHECK IN: In front of Pro Shop in Oval, downstairs at ice level.Please arrive 30 minutes before session starts  FAQs For all other FREE sessions offered at All Sport One City, click HERE WHO IS OFFERING THIS SESSION?   Calgary Speed skating Association DO I HAVE TO PRE-REGISTER OR CAN I JUST SHOW UP ON EVENT DAY? The only way to guarantee a spot is to register in advance. Registrations will close one day prior to the event start. Drop-in is possible, although space cannot be guaranteed for drop in. (Best to contact the session provider before the session start) MINIMUM AGE REQUIREMENTS? Adult, over 18 years of age TRANSPORTATION/PARKING OPTIONS? The best parking to access Kinesiology are on the NW side of campus including lots 10, 11 which are $8 and lot 9 which is hourly.


Parking posted fees are in effect at all times and prices are subject to change. See map  (look for parking lot close to the Oval). There are a few bus options. Check CalgaryTransit.com for details. WHEN SHOULD I ARRIVE?At least 30 minutes prior to the start of the event. FOOD & BEVERAGE AVAILABLE? Yes, food court available.