Spiritual Formation Module 5: Rhythms of Life
Vaughan
Canada @ (CA)
Tel 2020-02-08
Categoria Events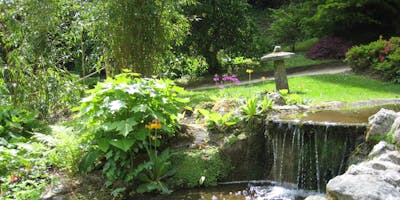 Many Christians are exhausted and stressed, not immune from the demands of life and ministry. Jesus says "Come to me. Get away with me and you'll recover your life. I'll show you how to take a real rest. Walk with me and work with me-watch how I do it. Learn the unforced rhythms of grace" (Matt. 11; 28-29, The Message). From Sabbath to silence, to self-examination, this module will help people explore and practice exercises which can promote a life-giving sacred balance. Learning Outcomes: Cultivate awareness and attentiveness to the rhythms in our lives Look at the example of Jesus as we consider living in sacred balance Examine spiritual exercises/ disciplines which can sustain, and give significance to ministry Consider establishing a practical rule of life Facilitator: Major David Ivany  BA, MTS, CSD David, as a Certified Spiritual Director is part of The Salvation Army's Pastoral Services team serving clergy in Canada and Bermuda, with added responsibility for pastoral care in Quebec.
He also oversees 614 Regent Park, a Salvation Army urban congregation in downtown Toronto. Tyndale full-time student, staff and alumni can receive a 10% discount. You will need to email the Tyndale Spiritual Formation Centre at 
[email protected]
 to receive a discount code before registering online.