TD-World Skills Mentorship Program 2019 : Info Session and Mentee Interview
Ottawa
Canada @ (CA)
Tel 2019-08-29
Categoria Events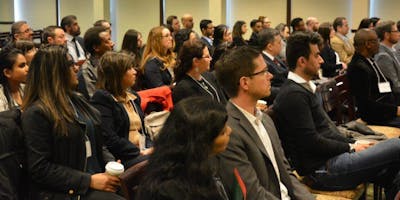 The TD-World Skills Mentorship Info Session and Mentee Screening is the gateway to being a part of this successful mentorship program for professionals with background in finance, banking, accounting, customer service/sales/business. In this session, you will get to hear (and ask questions) about the mentorship program and meet with TD and World Skills Mentorship team. This is followed immediately by interviewing of candidates to put forward for the mentorship program. Criteria: Candidate should not be more than 3 years in Canada Background in business, sales & CSR, finance and accounting Proficient in English Unemployed/active in job search - looking for a career in the Finance/Banking industry Commitment of participation in meetings and mentorship touchpoints To Apply:   After registering at this event, please submit your application (cover letter and resume in 1 document) addressed to the TD Mentorship Coordinator at:  
[email protected]
                   In your cover letter, state the area of your interest and 2 -3 objectives of your expectations or why you wanted to be a part of the mentorship program.
You will be assigned a slot for an interview after the info session on the 29th Aug. upon completing the requirements outlined.