Tech Talk: Understanding Virtual and Augmented Reality
Brampton
Canada @ (CA)
Tel 2019-06-20
Categoria Events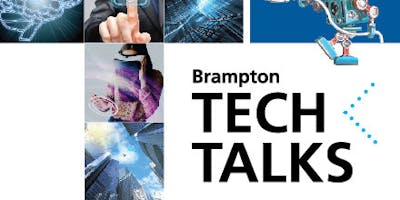 Understanding Virtual and Augmented Reality with Jason Palmer of Winged Whale Media We've all had fun with VR gaming headsets and playing Pokemon GO on our phone. But beyond the quick novelty, what other potential opportunities does virtual and augmented reality technologies present for us in 2019? Jason Palmer from Winged Whale Media will be joining us to explore this further. Jason will begin by laying the groundwork for what AR & VR are, with a further breakdown in VR. After a brief history of the technologies he will be discussing current applications in the technology created by his own company, as well as what other industries are creating. Afterwards, he will discuss where the technology may go from here and what some of the possible implications will be for the everyday person.
ABOUT THE SPEAKERAfter graduating from the University of Waterloo with a degree in communications and a specialization in digital communication, Jason joined forces with his long-time friend to build a digital content creation company. Now Winged Whale Media, services include photo, video, VR, AR, and social media marketing. As the owner of a small business Jason wears many "hats". As the Director of Digital Media Jason oversees projects that involve cutting edge technology such as AR/VR. With a focus on the Travel & Tourism industry Jason spends several times a year developing content in far off (and usually much warmer) places. From shark diving in the Bahamas to Helicopter flights in the mountains of B.C., Jason is always looking for the next great story.
Of course, none of this would be possible if it were not for the love and support of his wife and four children.ABOUT TECH TALKSAs part of MakerSpace Brampton, the City of Brampton and the RIC Centre jointly present exciting lectures on the intersection of creativity and technology at the Chinguacousy Branch of Brampton Library. Be inspired. Get connected with innovative peers from your community. Get plugged into new ideas and information from progressive thought leaders – right here in Brampton.