The UK & Canada: Post-Brexit Trade & Investment Relations
Toronto
Canada @ (CA)
Tel 2019-02-19
Categoria Events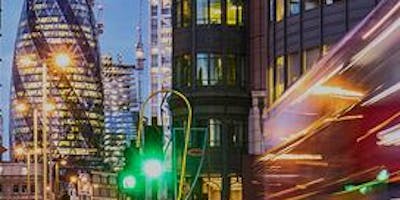 The landslide vote against Prime Minister Theresa May's Brexit plan has increased the chances of a "no-deal" Brexit that would see the U.K. abruptly cut out of the European Union—and by extension Canada's newly minted trade deal with Europe, the Comprehensive Economic and Trade Agreement (CETA). How will this impact business between Canada and our largest trade partner within the EU? The U.K. and Canada are on track to forge a bilateral agreement that would immediately take effect should Britain be forced to leave the European Union without a deal on March 29. "We've made a huge amount of progress talking about what that agreement might look like and those informal discussions have been conducted on the basis that we both know this is incredibly important to us," said British High Commissioner Susan le Jeune d'Allegeershecque, the U.K.'s top diplomat in Ottawa, in an interview.
"The U.K. is the biggest trading partner Canada has within the EU and we need to preserve those benefits for businesses on both sides of the Atlantic." Join us on February 19 for breakfast and discussion of a possible bilateral Canada-U.K. trade agreement in the event of a no-deal Brexit. This event will bring together trade and business experts from both sides of the Atlantic for a keynote presentation and panel discussion, followed by audience Q&A and networking. This event is cohosted by the British Consulate-General in Toronto and World Trade Centre Toronto. KEYNOTE SPEAKER Mrs. Susan le Jeune d'Allegeershecque CMGBritish High Commissioner to Canada WHO SHOULD JOIN US? Trade-ready companies, particularly in the following sectors: Aerospace Financial Services Information Technology Manufactured Goods Food & Beverage Agribusiness Registration will start at 7:30 a.m.
The event will start at 8:00 a.m.