Thought Leadership Series - Marketing Agency INsights & OUTlooks 2019
Vancouver
Canada @ (CA)
Tel 2019-01-30
Categoria Events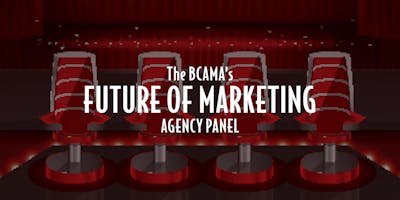 The Annual Agency Panel: Marketing INsights & OUTlooks 2019   January 30, 2019 Thought Leadership Series:  EVENT HASHTAG: #bcamaTLS   Join us on the morning of Wednesday, January 30th, 2019 for an insightful glimpse into the future of marketing – during our annual Marketing Agency Panel: INsights & OUTlooks For 2019.   As part of this highly anticipated event, leaders from selected agencies will share their thoughts and provide rationale outlining what they believe the future of marketing will consist of. They will then join the panel to collectively discuss the specific areas to watch and the strategies to incorporate in 2019, and beyond. This year's line-up will include one of the most diverse panels yet--including Strategy Magazine's Agency Of The Year: Cossette Communications.




Don't miss out on your opportunity to hear what our panel of highly regarded industry leaders have to share; book your space today. Though the Early Bird savings are, technically, available until the 20th of January, last year's event was a SELL OUT.Take advantage of the early-bird savings — which end at midnight Sunday January 14th, 2019. WHEN: Wednesday January 30, 2019 7:00 am  – 7:30 am: Registration and snacks 7:30 am – 9:00 am  Presentations, Panel, Q&A WHERE: The Vancouver Club, 915 W. Hastings St A reminder that the Vancouver Club maintains a dress code and mobile phone usage policy. Dress Code: Business or Smart Casual attire. Cell Phone Silence Policy: Use of cell phones, tablets and laptops are restricted to the designated event room or private phone booth area of the club.


PRICING: Members - $80 Regular Price | Early Bird $70 (by January 14th, 2019) Non-Members - $100 Regular Price | Early Bird $90 (by January14th, 2019) Students - $80 Regular Price | Early Bird $70 (by January17th, 2019) Full refunds will be honoured up to 5 business days before the event.