Toronto Pearson Airside Tours 2019
Mississauga
Canada @ (CA)
Tel 2019-08-16
Categoria Events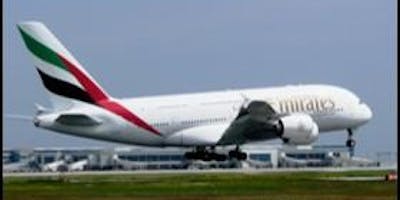 Toronto Pearson's Airside Tours give a unique look at what it takes to keep our airport running every day. Learn about various aspects of running an operation of this magnitude – from what airlines do, to how it's all managed. We are pleased to be able to show you what happens at the airport, from inside the fence. Each tour is slightly different so there are no guarantees what you will see on any one tour. But, we do guarantee you will find it fascinating, exciting and enjoyable. Please choose a tour date from the available drop-down options or sign up for a waiting list. Also, check back regularly as we will add additional dates throughout the summer with the last tours taking place in October. Important Information: Please ensure you read the requirements.
Those who do not meet the criteria will be turned away before departure. ü      All participants must be at least 10 years old. Participants between the ages of 10 and 16 must be accompanied by a parent or guardian. All participants, including children, must bring a valid government-issued photo ID – only a non-expired passport, driver's license, nexus card, permanent resident card or Ontario photo health card will be accepted. ü      Each participant will receive an email one week before the tour to reconfirm attendance: please reconfirm your registration or we will cancel your seat and give the slot to another person on the waiting list.  ü      All participants who require special assistance should please let us know as soon as possible in advance by emailing
[email protected]
as some tours do not use accessible buses.
ü     There will be standard airport security checks so please limit what you bring with you to expedite the process. Cameras and water bottles ARE permitted. Want to stay in the know on other events taking place at Toronto Pearson? Sign up for our e-newsletter, Checking In. Learn more at torontopearson.com/airsidetours.