Triage Imaging and 'Must Have' Enterprise Data
Calgary
Canada @ (CA)
Tel 2019-01-15
Categoria Events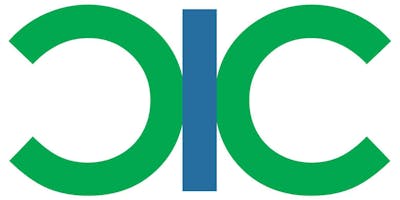 About Our Topic Join us for a lively, interactive session with Kevin Ripa from Computer Evidence Recovery Inc presenting Triage Imaging & 'Must Have' Enterprise Data. This presentation will cover two extremely important, but often overlooked areas in your Enterprise. How do I know they are overlooked? Because I see it every day. You are tasked with looking into the activity on a computer. You don't have a forensic capability, or don't have the time or funds for a full forensic exam. How about reaching into a computer with a step by step guide to extract only the 1% of the data where 99% of all evidence lives? And extract it in minutes, not days. Then you find your subject actual destroyed evidence. Volume Shadow Copy to the rescue, to get it back and prove what was done.
What? No VSC? Why not? We will also talk about a few settings you MUST have in your Enterprise that most do not have configured or enabled. The best part of this is that all tools presented are free. About Our Presenter Kevin J Ripa – Owner of The Grayson Group and Computer Evidence Recovery, Inc. Kevin J. Ripa, is the owner of The Grayson Group, and Past President and current Vice President of the Alberta Association of Private Investigators. He is a former member, in various capacities, of the Department of National Defence serving in both foreign and domestic postings. He is now providing superior service to various levels of law enforcement, Fortune 500 companies, and the legal community, and has assisted in many complex cyber-forensics and hacking response investigations (including nation-state) around the world.
Kevin has over 20 years of experience in the digital investigations & incident response fields, having started doing forensics before the days of GUI response and vendor training. He is a respected and sought after individual for his expertise in Information Technology investigations, and he has been qualified as an expert witness on numerous occasions at virtually all levels of the judicial process. He has also designed, produced, hosted, and taught numerous industry related courses, not to mention hundreds of speaking and training engagements to industry and law enforcement around the world. As well as being a SANS Certified instructor, Kevin holds a number of industry certifications, including GSEC, GISF, GCFE, GCFA, BAI, EnCE, Certified Data Recovery Professional, and has previously held certs as Certified Penetration Tester and Certified Ethical Hacker.
He has also authored dozens of articles in circulation, as well as chapters to a number of manuals, books, and training texts on the subjects of Computer Security and Forensics. Kevin currently teaches SEC401, SEC301, and FOR500, and is also currently writing a new course for SANS. Event Details Date:        Tuesday January 15 2019 Time:        6:30 PM - 9:00 PM (Doors open @ 6:00pm) Place:        IBM Canada – 2nd Floor - 227 11 Ave SW Calgary AB T2R 1R9 Cost:          Current CIC Members:      FREE                   Guests & Future CIC Members:    $30.00 Your guest fee is credited toward your 2019 membership dues if you join CIC within 30 days of this event.                   Membership – New CIC Regular Member: $120                   Membership – New CIC Student Members: $24 – Valid Student ID is Required Payment:   Visa/MasterCard via Eventbrite (Note: S/C & Eventbrite fees apply)                   Interac e-Transfer to prog
[email protected]
                  Cash/Cheque at the door.
Note:         Light food & refreshments will be available for attendees. About Our Sponsors iTech - Platinum Sponsor iTech is Canada's leading portfolio of IT technology conferences and exhibitions focusing on Infrastructure, Cloud, Security, Data Centre, Virtualization & Mobility. At iTech you will have the opportunity to; discover new cutting edge products & services, network & meet new people in the industry, stay up-to-date on the latest technology trends, see technology in action through live demonstrations, attend conference seminar sessions, research information to enhance your IT strategy, enjoy this Local event right in your backyard. IBM Canada – Venue In 2017, IBM was 100 years old in Canada. This century has been driven by innovation that matters to our clients, our people, our country and the world.
We are proud to be part of a company that has dedicated a century to finding solutions to contemporary challenges with a vision of the future. Innovation, transformation, and pioneering have always been part of our culture. This second century of IBM will continue to change the world. True North Group Inc – Various True North Group Inc. provides exclusively Canadian integrated cloud, managed IT and security services as well as professional IT consulting to small and mid-market enterprises. True North Group has provided door prizes at many events as well as contributions toward CIC's operational funding. Microsoft – Office 365 Microsoft supplies the Calgary IT Pro Community Association with a free 25-seat Office 365 E3 subscription for the leadership team and committees.